Aventura, FL – July 27-29, 2018
July 27, 2018

to

July 29, 2018


This course includes a home study component ($425 value) that serves as a prerequisite to the live activity. To review the full activity description of the home study component click here. To access your home study, click on the "Take Course" button in the Course Summary box.

This practice-based activity will provide the compounding technician with a strong foundation and skill set required to perform day-to-day activities surrounding the safe handling, management, and compounding of non-hazardous and hazardous medications. The practicing technician will relate dosage form composition to formulation preparatory procedures and techniques. Excipient function(s) and their impact on chemical composition, dosage form integrity, and suitability for a patient will be reviewed.
Relationships will be established between quality initiatives and System P (a compounding practice infrastructure, which include Personnel, Property, Procedure, Process, Preparation, and Patient). The value of thinking, and taking action, from the perspectives of quality, risk, and verification will also be explored. Standard operating procedure requirements and their associated recording logs and forms will be detailed. Meaningful interpretations, subsequent to data mining from logs and forms will be created, providing insight into the value of maintaining accurate and complete records.  Technicians will establish and then evaluate facility designs for their workflow efficiencies. During this experience, the technician will gain knowledge and perception of when and where tasks and procedures should be performed.
Finally, the technician will work with and complete a master formulation record. These records will then be critiqued by others. This is a valuable exercise while working with one of the most important documents that technicians will follow and detail during their day-to-day activities within a non-sterile compounding practice.
---
Intended audience

Technicians new to non-sterile compounding.
---
Learning Objectives
FOR TECHNICIANS:
Support the detailed requirements necessary to build efficient and effective standard operating procedures to manage a non-sterile non-hazardous and/or non-sterile hazardous drug compounding practice.
Support the quality, risk, and verification initiatives held by a compounding pharmacy as a foundation for excellence in support of the integrity of the compounding industry.
Create relationships between control, perform, verify, and document against the six categories of System P: personnel, property, procedure, process, preparation, and patient.
Value and evaluate the data from recordings from logs and forms related to standard operating procedures, a shared responsibility between pharmacist and technician.
Assess workflow dynamics-related considerations, should the technician wish to make recommendations for change, as it applies to facility design requirements for non-hazardous and hazardous drug compounding.
Construct relationships between routes of delivery, chemical composition, and preparatory procedures for non-sterile dosage forms, so as to gain an appreciation for the preparatory procedures and excipient requirements of a compounded medication.
Support the transition from process development, to master formulation record, to compounding record through the use of a template designed to incorporate the parameters for all three formulation stages.
Prepare a broad range of non-sterile dosage forms: hydro-alcoholic gels, lollipops, chewable treats for animals, capsules, troches, suppositories, and creams.
Evaluate compounded dosage forms through the use of specific verification protocols in compliance with current standards of practice, including qualitative and quantitative performance measures.
---
FINANCIAL SUPPORT:

An unrestricted educational grant has been provided by MEDISCA Inc.
---
CURRENT PROMOTIONS:
20% Off
| | |
| --- | --- |
| | Use coupon code 20LP317 upon checkout to receive 20% off this educational training.  |
---

COPYRIGHT:

The live activity workbook is copyright © 2016 LP3 Network.
Travel information
Venue information:

The training will take place at our state-of-the-art Learning Center.
Driving/Parking Instructions: If you are planning to drive in directly to the facility, please use the map/directions link provided below. Limited free parking is available at our training facility* and the preferred hotel accommodation, which is conveniently located next door to the facility.
*Please note, in order to park at our training facility on Saturdays and Sundays, you must press the intercom button at the parking garage gate and mention that you are attending a training with LP3 Network; easiest access to the facility (Suite 300) is through the parking garage on the 4th floor.
LP3 Network Facility
21550 Biscayne Blvd
Suite 300
United States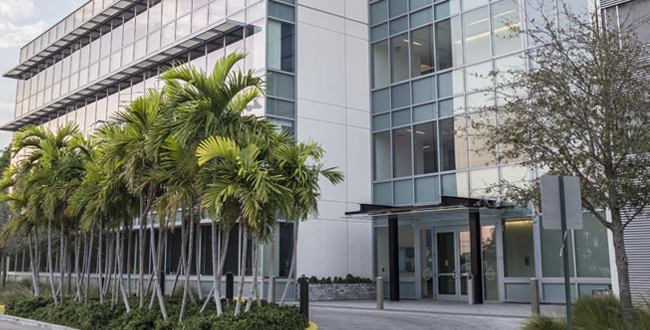 Hotel information:

The preferred hotel accommodation is the Hampton Inn Hallandale Beach Aventura.
Please mention LP3 Network when booking to get our special group rate† of $89/night for a King room or $99/night for a double room (please check your registration email for the corporate rate code).
†Payment for hotel accommodations is at the expense of the activity participant. Rates are based on standard room accommodations and subject to availability and tax, currently at 12%.  Should the preferred rate not be available, the best available house rate will prevail.
For reservations, please call 1-888-871-3430 or to book online, click here.
Hotel Location:
Hampton Inn Hallandale Beach Aventura
1000 South Federal Highway
Hallandale Beach
,
FL
33009
United States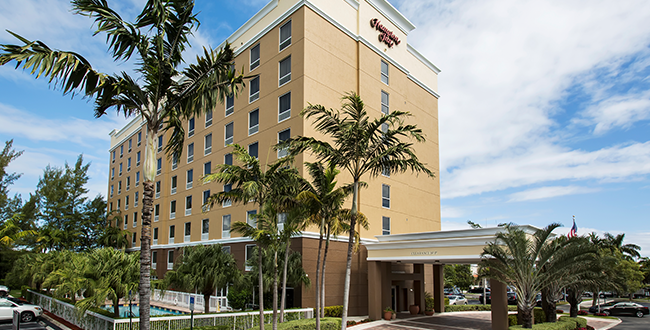 Facilitators will be announced closer to the activity start date – please check back soon!
Note: Facilitators are subject to change. 
---
Editors
NEIL COHEN, BSc


CE Program Developer




Disclosure: MEDISCA, Consultant

DAPHNEE LALONDE, BSc, MSc


Continuing Education Supervisor




Disclosure: MEDISCA, Consultant
---

CONTRIBUTORS:
 
MARK FILOSI, BS Pharm, RPh
Compounding Pharmacist and Co-Founder, Family Care Pharmacy
Disclosure: Accreditation Commission for Health Care, Surveyor; MEDISCA, Consultant
JOE CABALEIRO, BS Pharm, RPh
Senior Associate, Gates Healthcare Associates
Disclosure: Accreditation Commission for Health Care, Consultant; Gates Healthcare Associates, Consultant; Healthrx Group, Consultant; MEDISCA, Consultant
This activity is eligible for ACPE credits; please see the final activity announcement for further details.
CURRENT PROMOTIONS:
20% Off
| | |
| --- | --- |
| | Use coupon code 20LP318 upon checkout to receive 20% off this educational training.  |
---

CANCELLATION AND REFUND POLICY:

A written request must be sent to LP3 Network requesting "Cancellation without Transfer" to an alternate live activity date. If cancellation occurs at greater than or equal to 31 days from the live activity date, then the registrant will receive a 75% refund; 15-30 days a 50% refund; and less than or equal to 14 days no refund.
---
TRANSFER POLICY:
The transfer policy is only in effect if requested greater than or equal to 14 days prior to the original live activity date. Failure to submit the "Transfer Request" at least 14 days prior to the original live activity date will default to the "Cancellation and Refund Policy". The transfer policy can only be applied one (1) time. Transfer to a new live activity date must be within the current calendar year. Failure to attend the new live activity will result in no refund and will no longer be transferable. Confirmation of the new activity date is subject to approval by LP3 Network based on the number of available seats within the selected live activity. There are no refunds, returns, or transfers upon purchase of the home study.
---