Aventura, FL – October 12, 2018
As it stands today, first-line treatments for pain management are often associated with adverse systemic effects, including gastrointestinal erosions, constipation, central nervous system depression, addiction, and tolerance. Moreover, many currently available commercial analgesics are limited in therapeutic efficacy, rendering many pain symptoms left untreated or inadequately managed. With compounded topical creams and gels, patients are better able to target the site of action through local application to affected regions, limiting systemic reactions and in many cases, improving therapeutic outcome. In addition, compounders can develop low-dose multi-drug formulations that reach multiple nociceptive pathways, further optimizing targeted effect and ultimately therapeutic payoff.
The objective of this laboratory training is to expose pharmacists and technicians to the hands-on experience of compounding dosage forms common to the niche market of analgesic therapy, notably creams, gels, and pastes. Participants will learn how to optimize the efficiency and quality of their compounding process by practicing novel compounding techniques and implementing innovative technologies and equipment.
Featured formulas:
Clonidine HCl 0.16%, Gabapentin 6%, Ketamine† HCl 5.75 % Topical Cream
Diclofenac Sodium 5% Topical Gel
Capsaicin 0.025%, Lidocaine 6%, Tetracaine 4% Dental Paste
Note: Formulas are subject to change.
†Controlled substances will be replaced by non-controlled substances.
Duration: 4 hours
 
---

---

COPYRIGHT:

The live activity workbook is copyright © 2017 LP3 Network.
---
Travel information
Venue information:

The training will take place at our state-of-the-art Learning Center.
Driving/Parking Instructions: If you are planning to drive in directly to the facility, please use the map/directions link provided below. Limited free parking is available at our training facility and the preferred hotel accommodation, which is conveniently located next door to the facility.
LP3 Network Facility
21550 Biscayne Boulevard
Suite 300
United States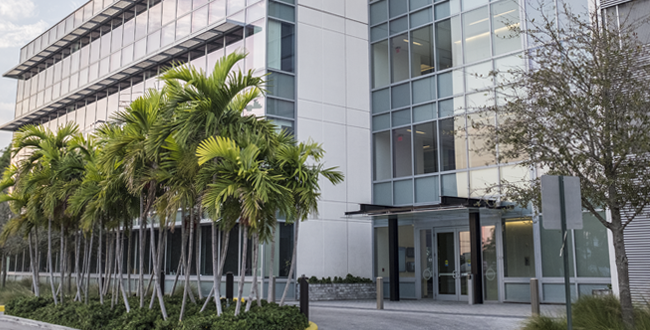 Hotel information:

The preferred hotel accommodation is the Hampton Inn Hallandale Beach Aventura.
Please mention LP3 Network when booking to get our special group rate* of $119/night for a King room or $129/night for a double room (please check your registration email for the corporate rate code). 
*Payment for hotel accommodations is at the expense of the activity participant. Rates are based on standard room accommodations and subject to availability and tax, currently at 12%.  Should the preferred rate not be available, the best available house rate will prevail.
For reservations, please call 1-888-871-3430 or to book online, click here.
Hotel Location:
Hampton Inn Hallandale Beach Aventura
1000 South Federal Highway
Hallandale Beach
,
FL
33009
United States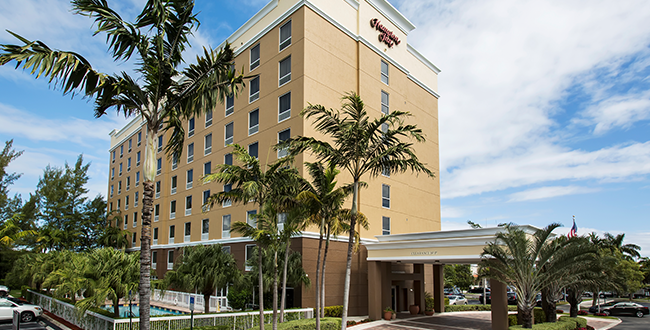 KEN SPEIDEL, BS Pharm, PharmD, RPh, FIACP, FACA

Facilitator, LP3 Network; Consultant, MEDISCA Inc.; Vice President, Compounding Compliance, Gates Healthcare Associates; Surveyor and Accreditation Expert, Accreditation Commission for Health Care (ACHC/PCAB); Fellow, International Academy of Compounding Pharmacists (IACP); Fellow, American College of Apothecaries (ACA); Professor of Pharmacy Practice (retired), University of Findlay
Disclosure: Surveyor, Accreditation Commission for Health Care (ACHC/PCAB); Consultant, Gates Healthcare Associates; Consultant, MEDISCA Inc.
Dr. Ken Speidel is recognized for his broad experience in pharmacy practice and education, including his national recognition as a pharmacotherapeutic specialist in endocrinology and pain management.  In addition, Dr. Speidel provides expert training in sterile and non-sterile compounding processes in the acute care, community, outpatient, and 503A/503B practice sectors.  He has been instrumental in the development of national standards for pharmacy compounding practices and provides consulting services to many organizations including boards of pharmacy as well as hospitals and health systems in the United States and abroad.
 In addition to his worldwide consulting and educational work, Dr. Speidel is a retired Professor of Pharmacy Practice from the University of Findlay. He has also assisted in the development and facilitation of many nationally recognized educational programs, approved by the Accreditation Council for Pharmacy Education (ACPE). Moreover, Dr. Speidel was an advisor for the development of the Pharmacy Compounding Accreditation Board (PCAB) and remains a surveyor and accreditation expert for PCAB/ACHC (Accreditation Commission for Health Care). Dr. Speidel has served as multi-term president of the National Home Infusion Association (NHIA) as well as president of the Hospice of Portage, a large hospice program in the United States.
 Dr. Speidel received a Bachelor of Science and Doctor of Pharmacy from Ohio Northern University and has completed postdoctoral training in nutritional support and functional medicine. He has been awarded Fellowship status with the International Academy of Compounding Pharmacists (IACP) as well as the American College of Apothecaries (ACA).
---
Editors
SHANNON BELLEVUE, BSc, MSc
Medical Writer
Disclosure: None

 

DAPHNEE LALONDE, BSc, MSc
Continuing Education Supervisor
Disclosure: MEDISCA, Consultant
Looking for a full weekend of training?
| | |
| --- | --- |
| | Our 2-day (Saturday & Sunday) program, Essential Elements of Personalized Analgesic Medications, takes place after this lab training. Learn about utilizing a number of different compounding solution options such as creams, gels, ointments, sprays, capsules and others, such that painful conditions can be managed in a fashion tailored to the individual needs of each patient. |
---
CANCELLATION AND REFUND POLICY:

A written request must be sent to LP3 Network requesting "Cancellation without Transfer" to an alternate live activity date. If cancellation occurs at greater than or equal to 31 days from the live activity date, then the registrant will receive a 75% refund; 15-30 days a 50% refund; and less than or equal to 14 days no refund.
---
TRANSFER POLICY:
The transfer policy is only in effect if requested greater than or equal to 14 days prior to the original live activity date. Failure to submit the "Transfer Request" at least 14 days prior to the original live activity date will default to the "Cancellation and Refund Policy". The transfer policy can only be applied one (1) time. Transfer to a new live activity date must be within the current calendar year. Failure to attend the new live activity will result in no refund and will no longer be transferable. Confirmation of the new activity date is subject to approval by LP3 Network based on the number of available seats within the selected live activity. There are no refunds, returns, or transfers upon purchase of the home study.
---