NAPRA Standards: LP3 Network's Review of the Non-sterile Compounding Guidelines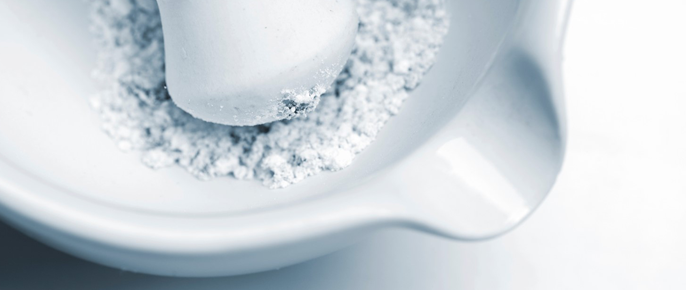 Disclaimer: The information and content provided have not been reviewed, approved or endorsed by NAPRA or any of the jurisdictional regulatory bodies in Canada.
Please note that this is the on-demand version of the webinar. The live webinar was recorded on September 28, 2018.
In recent years, the National Association of Pharmacy Regulatory Authorities (NAPRA) of Canada has set forth revised model standards for pharmacy compounding pertaining to both non-hazardous and hazardous sterile preparations. In light of a thorough review of previous guidelines, NAPRA has now released revised model standards for pharmacy compounding of non-sterile preparations. These standards represent the minimum requirements to be implement by compounding pharmacists across Canada.
This webinar will provide participants with a thorough review of NAPRA's standards for non-sterile compounding of both non-hazardous and hazardous drugs. This activity will place special emphasis on quality assurance measures such as the implementation of appropriate policies and procedures, personnel training and assessment, and the necessity for equipment and preparatory verifications. Other topics discussed include beyond-use-dating and hazardous drug handling requirements. Participants will leave this activity with a better understanding of the tools necessary to help evaluate their practice, develop appropriate procedures, implement quality controls, and ensure overall quality and safety of preparations.
Intended audience
Pharmacists
Pharmacy Managers
Pharmacy Technicians
Auditors and Inspectors
Compliance Specialists
Learning Objectives
Review NAPRA and their objectives.
Recognize the importance of implementing quality assurance measures.
Identify NAPRA protocols on personnel training and assessment.
Evaluate the appropriate certification, maintenance, calibration, and disinfection requirements for controlled areas and compounding equipment.
Identify the parameters for preparatory procedures and verifications.
Assess hazardous drug handling requirements that help ensure personnel safety.
---
COPYRIGHT
The webinar is copyright © 2018 LP3 Network.
---
Hardware/software requirements

High speed internet connectivity and an updated internet browser is required to attend the webinar. The broadband recommended is 1 Mbps or better. The minimum browser requirements to attend the webinar are:
Google Chrome v39 or later
Mozilla Firefox v34 or later
Internet Explorer v8 or later
Microsoft Edge
Apple Safari v6 or later
QUINTON DIDYK, BSc, BS Pharm, RPEBC
Consultant and Pharmacist/Owner, CPM – The Compounding Pharmacy of Manitoba
Disclosure: Accreditation Commission for Health Care, Consultant; Gates Healthcare Associates, Consultant; MEDISCA, Consultant; CPM, Consultant
Mr. Didyk graduated from the University of Manitoba Faculty of Pharmacy in 2002 and immediately went to work as a Pharmacy Services Specialist for the Western Canada division of a national pharmacy provider. Mr. Didyk gained early experience in community pharmacy practice, and in 2005 his career evolved into the ownership and management of community health services. He developed health centres in the Winnipeg area that provided primary and ancillary healthcare services all under one roof. These clinics were pioneers in establishing solid patient outcomes through the use of electronic medical records. His efforts were noted in 2006 when he received the Young Leader in Pharmacy award from the Manitoba Society of Pharmacists. 

Mr. Didyk has been a facilitator for sterile and non-sterile compounding programs since 2008. His skills and expertise in compounding have made him nationally recognized as an expert in his field. He owns and operates the largest compounding-only facility in Manitoba that delivers specialized patient specific healthcare on a daily basis. In 2015, Mr. Didyk expanded his scope by becoming a surveyor for the Accreditation Commission for Health Care (ACHC).
CANCELLATION AND REFUND POLICY:

There are no refunds, returns or transfer upon purchase of the webinar.
---