Oral Mucosal Drug Delivery Applications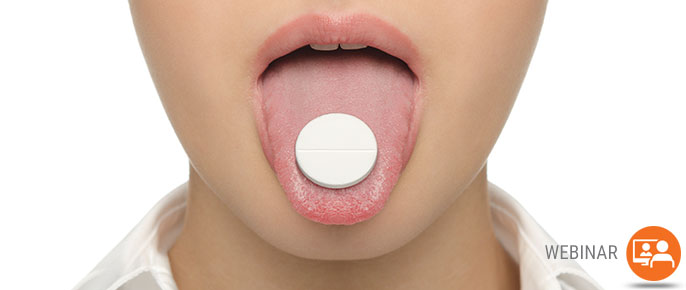 Please note that this is the on-demand version of the webinar. The live webinar was recorded on January 18, 2018.
Challenges associated with conventional oral drug delivery include difficulty swallowing, first-pass metabolism, and adverse side effects, among others. These limitations contribute to reduced patient compliance, decreased drug bioavailability, and a longer onset of action. With customized pharmacotherapy on the rise, compounding pharmacists have the opportunity to provide patients with alternatives to traditional routes of drug delivery in order to help improve effectiveness and better suit patient needs.
Oral mucosal drug delivery involves the administration of certain dosage forms via the oral mucosa for direct entry into systemic circulation. This route of administration provides many benefits but also faces certain challenges, such as drug permeation. In this webinar, participants will review the benefits and challenges associated with oral mucosal drug delivery followed by an evaluation of commonly used dosage forms. Participants will then delve into various compounding opportunities and applications in niche markets, such as hormone restoration therapy and erectile dysfunction.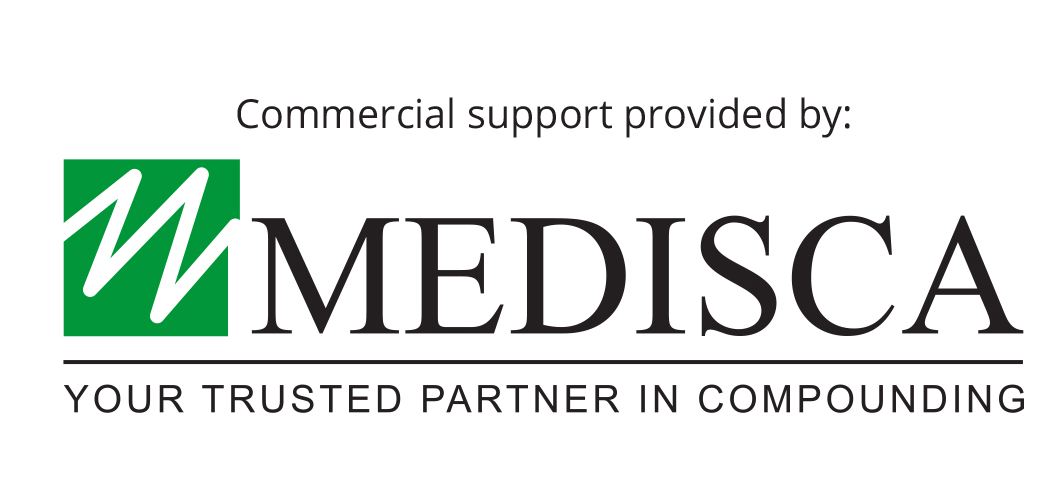 Intended audience
Pharmacists
Pharmacy Technicians
Physicians
Learning Objectives
Review the benefits and challenges of oral mucosal drug delivery.
Understand the various factors involved in oral mucosal permeation, absorption, and metabolism.
Review important considerations in drug choice for oral mucosal delivery.
Analyze oral mucosal dosage forms.
Explore compounding opportunities in oral mucosal drug delivery and their practical application in niche markets, such as hormone replacement therapy and erectile dysfunction.
---
COPYRIGHT
The webinar is copyright © 2017 LP3 Network.
---
Hardware/software requirements

High speed internet connectivity and an updated internet browser is required to attend the webinar. The broadband recommended is 1 Mbps or better. The minimum browser requirements to attend the webinar are:
Google Chrome v39 or later
Mozilla Firefox v34 or later
Internet Explorer v8 or later
Microsoft Edge
Apple Safari v6 or later
MARK FILOSI, BS Pharm, RPh
Compounding Pharmacist and Co-Founder, Family Care Pharmacy
Disclosure: Accreditation Commission for Health Care, Surveyor; MEDISCA, Consultant
Mr. Filosi is a compounding pharmacist for a thriving non-sterile and sterile practice with over 20 years of experience. He is also a surveyor for the Pharmacy Compounding Accreditation Board (PCAB), a service of the Accreditation Commission for Health Care (ACHC). Additionally, Mr. Filosi is the owner of Family Care Pharmacy in Plant City, Florida, where he is responsible for the sales and marketing of the compounding segment of his business. His compounding practice ranges from non-sterile hormone preparations to high-risk intrathecal preparations. 

He graduated cum laude from Fitchburg State College in Fitchburg, Massachusetts, and then went on to graduate cum laude in Pharmacy from Massachusetts College of Pharmacy in Boston, Massachusetts. Today, Mr. Filosi is a preceptor for Florida A & M University, University of Florida and Massachusetts College of Pharmacy. 
CANCELLATION AND REFUND POLICY:

There are no refunds, returns or transfer upon purchase of the webinar.
---