Iontophoresis and Phonophoresis for Targeted Transdermal Drug Delivery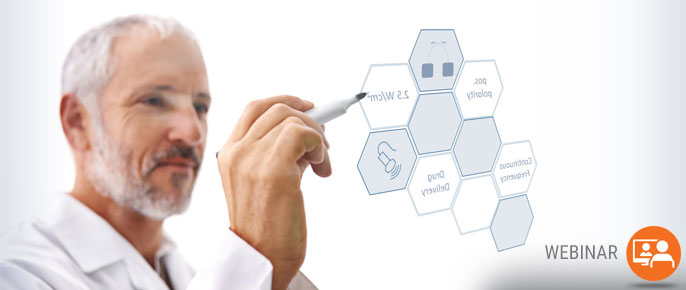 Please note that this is the on-demand version of the webinar. The live webinar was recorded on February 23, 2017.

Iontophoresis and phonophoresis for targeted transdermal drug delivery systems have been widely used and are well-accepted physical therapy modalities. The mechanisms and techniques used to deliver drugs to the soft tissues of the musculoskeletal system must be well understood to ensure efficacious and safe treatment. Not all drug agents can be used in conjunction with these technologies – the use of certain drug agents would not result in adequate permeation across the stratum corneum in quantities sufficient to bring about a positive therapeutic outcome. Furthermore, the differential diagnosis and causative factors at a physiological level must be taken into account to ensure correct drug selection.
In recent years, the diagnostic use of ultrasound has proven instrumental in understanding the effects of drug agents on soft tissue. Ultrasound-guided treatment has also improved the efficacy of invasive therapeutic interventions. The correct technology settings and conductive properties of the carrier and transport systems must be properly matched to the physicochemical properties of the drug agent such that appropriate drug penetration, partitioning, diffusion, and permeation is achieved. The use of drug-free microneedle systems, figuratively and literally, paves the way for the enhancement of targeted transdermal drug delivery.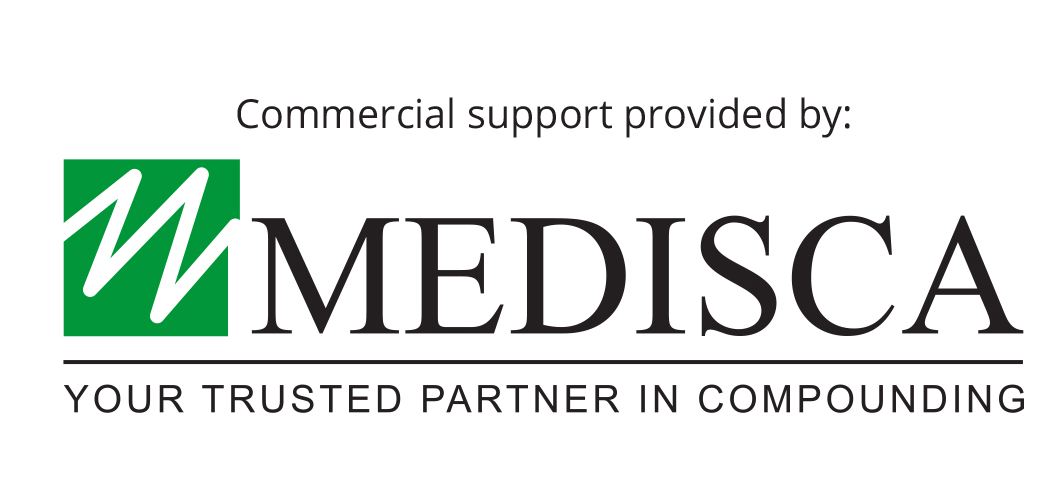 Intended audience
WELCOMED AUDIENCE:
Physicians

Physiatrists
Physical Medicine & Rehabilitation Physicians
Sports Medicine Physicians

Athletic Therapists
Sports Physiotherapists
Other related disciplines
Learning Objectives
Describe mechanisms and techniques for temporary disruption of the barrier properties of the stratum corneum.
Outline the kinetics of skin permeation necessary for the development of successful targeted transdermal drug delivery.
Recognize the strengths, opportunities, and limitations of iontophoresis and phonophoresis for targeted transdermal drug delivery.
Review safety concerns associated with iontophoresis and phonophoresis for transdermal drug delivery.
Explain how diagnostic ultrasound and ultrasound guided interventions have enhanced the efficacy of iontophoresis and phonophoresis.
---
Hardware/software requirements

High speed internet connectivity and an updated internet browser is required to attend the webinar. The broadband recommended is 1 Mbps or better. The minimum browser requirements to attend the webinar are:
Google Chrome v39 or later
Mozilla Firefox v34 or later
Internet Explorer v8 or later
Microsoft Edge
Apple Safari v6 or later
MARK FILOSI, BS Pharm, RPh


Compounding Pharmacist and Co-Founder, Family Care Pharmacy




Disclosure: Accreditation Commission for Health Care, Surveyor; MEDISCA, Consultant
Mr. Filosi is a compounding pharmacist for a thriving non-sterile and sterile practice with over 20 years of experience. He is also a surveyor for the Pharmacy Compounding Accreditation Board (PCAB), a service of the Accreditation Commission for Health Care (ACHC). Additionally, Mr. Filosi is the owner of Family Care Pharmacy in Plant City, Florida, where he is responsible for the sales and marketing of the compounding segment of his business. His compounding practice ranges from non-sterile hormone preparations to high-risk intrathecal preparations.
He graduated cum laude from Fitchburg State College in Fitchburg, Massachusetts, and then went on to graduate cum laude in Pharmacy from Massachusetts College of Pharmacy in Boston, Massachusetts. Today, Mr. Filosi is a preceptor for Florida A & M University, University of Florida and Massachusetts College of Pharmacy.
CANCELLATION AND REFUND POLICY:

There are no refunds, returns or transfer upon purchase of the webinar.
---