Compliance Requirements for Traditional Compounding (503A) and Outsourcing Facilities (503B)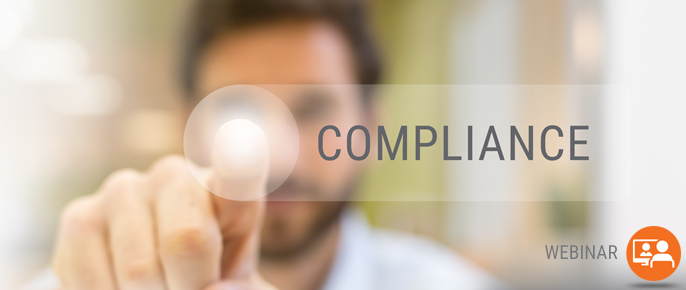 Please note that this is the on-demand version of the webinar. The live webinar was recorded on September 6, 2017.
The enactment of the Drug Quality and Security Act (DQSA) distinguishes between two types of compounding pharmacies: traditional compounding pharmacies (503A) and outsourcing facilities (503B). If you currently own a compounding practice, deciding which of these two categories to operate under can be a challenge. Indeed, pharmacies currently operating as a 503A may want to transition into a 503B or may want to integrate standards of practice required by a 503B to stay ahead of the curve and to promote their commitment to quality as a competitive advantage.
This webinar will address fundamental difference between verification (required for traditional compounding pharmacies) and validation (required by outsourcing facilities) with a focus on its applicability to environmental and personnel management. Distinctions will also be made between preparation and product processing.
Understanding the differences in these fundamental concepts is the stepping-stone toward making informed decisions about your compounding pharmacy. By attending this webinar, you will be provided with the tools and knowledge needed to improve your pharmacy while maintaining compliance. Join us and we will show you the way of today, tomorrow, and into the future.
This webinar is sponsored by MEDISCA Network

Intended audience
​Pharmacists
Technicians
QA/QC Specialists
Compliance Specialists
Pharmacy Managers
Auditors and Inspectors   
Learning Objectives
Describe general differences between 503A and 503B practices
Differentiate between verification and validation.
Adopt a proactive stance and implement a risk management philosophy and strategy.
Highlight environmental and personnel management requirements for the 503A and 503B practice.
Understand compounded preparations and drug product processing for the 503A and 503B practice.
Suggest fundamental "first-steps" in making a culture change toward a GMP mindset.
Hardware/software requirements

High speed internet connectivity and an updated internet browser is required to attend the webinar. The broadband recommended is 1 Mbps or better. The minimum browser requirements to attend the webinar are:
Google Chrome v39 or later
Mozilla Firefox v34 or later
Internet Explorer v8 or later
Microsoft Edge
Apple Safari v6 or later
KEN SPEIDEL, BS Pharm, PharmD, RPh, FIACP, FACA


Senior Associate, Gates Healthcare Associates




Disclosure: Accreditation Commission for Health Care (ACHC), Surveyor; Gates Healthcare Associates, Consultant; MEDISCA, Consultant
Dr. Ken Speidel is recognized for his broad experience in pharmacy practice and education, including his national recognition as a pharmacotherapeutic specialist in endocrinology and pain management.  In addition, Dr. Speidel provides expert training in sterile and non-sterile compounding processes in the acute care, community, outpatient, and 503A/503B practice sectors.  He has been instrumental in the development of national standards for pharmacy compounding practices and provides consulting services to many organizations including boards of pharmacy as well as hospitals and health systems in the United States and abroad.
In addition to his worldwide consulting and educational work, Dr. Speidel is a retired Professor of Pharmacy Practice from the University of Findlay. He has also assisted in the development and facilitation of many nationally recognized educational programs, approved by the Accreditation Council for Pharmacy Education (ACPE). Moreover, Dr. Speidel was an advisor for the development of the Pharmacy Compounding Accreditation Board (PCAB) and remains a surveyor and accreditation expert for PCAB/ACHC (Accreditation Commission for Health Care). Dr. Speidel has served as multi-term president of the National Home Infusion Association (NHIA) as well as president of the Hospice of Portage, a large hospice program in the United States.
Dr. Speidel received a Bachelor of Science and Doctor of Pharmacy from Ohio Northern University and has completed postdoctoral training in nutritional support and functional medicine. He has been awarded Fellowship status with the International Academy of Compounding Pharmacists (IACP) as well as the American College of Apothecaries (ACA).
CANCELLATION AND REFUND POLICY:

There are no refunds, returns or transfer upon purchase of the webinar.
---