Non-sterile Beyond-use Dates – Preparing for What's Ahead (live)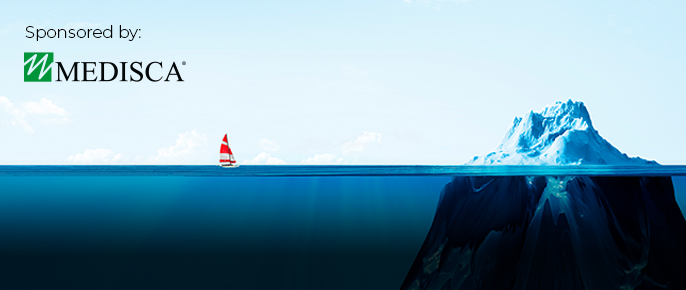 Please note that the live webinar took place on December 10th, 2020.
Interested in enrolling in the on-demand version? Click here to access it.
Overview

BUD – Three letters that come with a whole lot of questions and ambiguity. Join us live on December 10, 2020 at 2:00 pm EST (11:00 am PST) for an interactive webinar experience with MEDISCA Network's Advanced Clinical & Formulation Pharmacist, Dr. Mindy Cormier, and MEDISCA's R&D Manager, Raman Sidhu.
MEDISCA, MEDISCA Network and LP3 Network have been closely monitoring the dynamic regulatory landscape and have attended USP's appeal hearings on General Chapters <795> and <797>, as well as the beyond-use date (BUD) open forum. To help you out, we have consolidated all our insights on non-sterile BUDs, with interpretations you can easily understand and apply. In 90 minutes, attain all the answers you have been looking and waiting for.
What's the discussion surrounding the non-sterile BUD appeals been like – what can you expect?
The new maximum "default" BUDs – we've packaged it in an easy-to-follow flow chart for you
Extending a BUD is not what it used to be – strength is officially out and stability-indicating is in
Know what to look out for in a stability-indicating study – verification, quality, independence, and much more
Applying professional judgement in extrapolating stability data for extending BUDs is always a challenge – and we make it a point to walk you through the different scenarios of do's and don'ts
MEDISCA has new stability-indicating studies to extend your common HRT, Pain, and Derm topical preparations

All of which have been conducted on their reformulated bases to comply with new regulatory and industry requirements
Have the bases you purchase been reformulated and new stability-indicating studies performed? It's a big question that you'll want an answer on

Lastly – we want to hear from you. Join live, send in your questions, and take advantage of our subject-matter experts – all from the comfort of your home or pharmacy and for free
Brought to you by LP3 Network – A Global Leader in Continuing Healthcare Education
Sponsored by MEDISCA – Your Trusted Partner in Compounding
Intended audience
Pharmacists, pharmacy technicians, pharmacy managers, and all other personnel impacted by non-sterile beyond-use dating.
---
COPYRIGHT
The webinar is copyright © 2020 LP3 Network.
---
MINDY CORMIER, PharmD, RPh

Advanced Clinical & Formulation Pharmacist, MEDISCA Network
20 years of diverse pharmacy field experience
Expertise in clinical pharmacy and customized compounding formula development of both non-sterile and sterile formulations
Dr. Cormier is a pharmacist with over 20 years of diverse pharmacy field experience, which includes pharmacy operations/management and community pharmacy compounding of both non-sterile and sterile preparations. Currently, Dr. Cormier is an Advanced Clinical and Formulation Pharmacist at Medisca Network where she is responsible for approving customized non-sterile and sterile compounding formula requests and consults with pharmacists and prescribers across the globe. Additionally, she consults with LP3 Network in the development of various ACPE-accredited programs and supervises the maintenance and operation of LP3 Network's sterile and non-sterile courses at the University of South California. Dr. Cormier provides clinical research support and subject-matter expertise to various pharmaceutical companies and is well versed in United States and Canadian pharmacy regulations.
RAMAN SIDHU, BSc

Research & Development Manager, MEDISCA
Ms. Sidhu graduated from McGill University with a Bachelor of Science in Microbiology and Immunology. Since then, she has dedicated her professional career to continuously learning and striving to improve the pharmaceutical compounding industry. She is currently the Research & Development Manager at MEDISCA, where her creativity, attention to detail, and experience allow her to flourish in her role. At LP3 Network, Raman is passionate about teaching and is a facilitator for the Non-Sterile Training program.