Live Call - Your USP 800 Questions Answered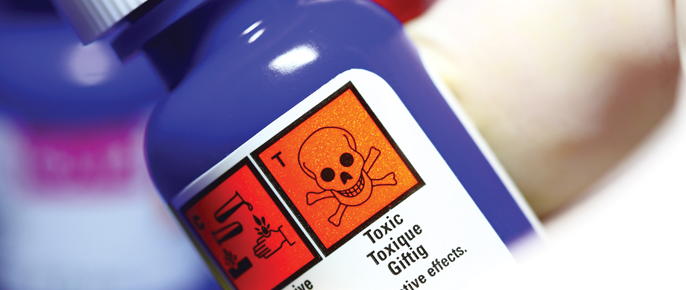 The live call will take place on Tuesday, November 5th at 12:00pm EST.
EXCLUSIVE to Attendees of the NCPA 2019 Annual Convention & Expo
Join the live call and have your USP <800> questions answered! Upon registering for the call, you will be able to submit your questions in advance.
Intended audience
Pharmacists and Pharmacy Technicians
Pharmacy Managers
Auditors and Inspectors
Quality Assurance Officers
Compliance Specialists
Hardware/software requirements

High speed internet connectivity and an updated internet browser is required to attend the webinar. The broadband recommended is 1 Mbps or better. The minimum browser requirements to attend the webinar are:
Google Chrome v39 or later
Mozilla Firefox v34 or later
Internet Explorer v8 or later
Microsoft Edge
Apple Safari v6 or later
CHRISTINE ROUSSEL, PharmD, BCOP

Director of Pharmacy, Doylestown Hospital
Christine Roussel is a board certified oncology pharmacist and the Director of Pharmacy at Doylestown Hospital in Pennsylvania where she is responsible for clinical program development and compounding activities. Dr. Roussel also serves as adjunct professor at the University of the Sciences in Philadelphia. Dr. Roussel is an expert in hazardous compounding and has served as the Cancer Center Pharmacy Manager at the Einstein Healthcare System where she was instrumental in directing the design and clinical workflow processes and protocols for the dedicated on-site oncology pharmacy facility. As well, she managed the planning, building and maintenance of the sterile hazardous drug compounding facility. Dr. Roussel also established an outpatient specialty pharmacy service line for cancer center patients, providing clinical and copay-assistance guidance to patients. In her previous role as the Vice President of Pharmacy Operations for the OncoMed Oncology Pharmacy of Philadelphia, a closed door specialty pharmacy, Dr. Roussel oversaw training of all clinical staff on treatment guidelines, patient counseling, regulatory requirements, compounding techniques, and the safe handling of hazardous chemotherapy agents. Dr. Roussel oversaw the maintenance of the cleanroom facilities and wrote the company's policies and procedures for their sterile compounding program.
MINDY CORMIER, PharmD, RPh

Advanced Clinical and Formulation Pharmacist, Medisca Network
Dr. Cormier is a pharmacist with over 20 years of Pharmacy field experience, which includes pharmacy operations/management and community pharmacy compounding of both non-sterile and sterile preparations. Currently, Dr. Cormier is an Advanced Clinical and Formulation Pharmacist at Medisca Network where she is responsible for approving customized compounding formula requests and consults with pharmacists and prescribers across the globe. Additionally, she consults with LP3 Network in the development of various ACPE-accredited programs and supervises the maintenance and operation of LP3 Network's sterile and non-sterile courses at the University of South California.