Medisca Virtual Business Event 2022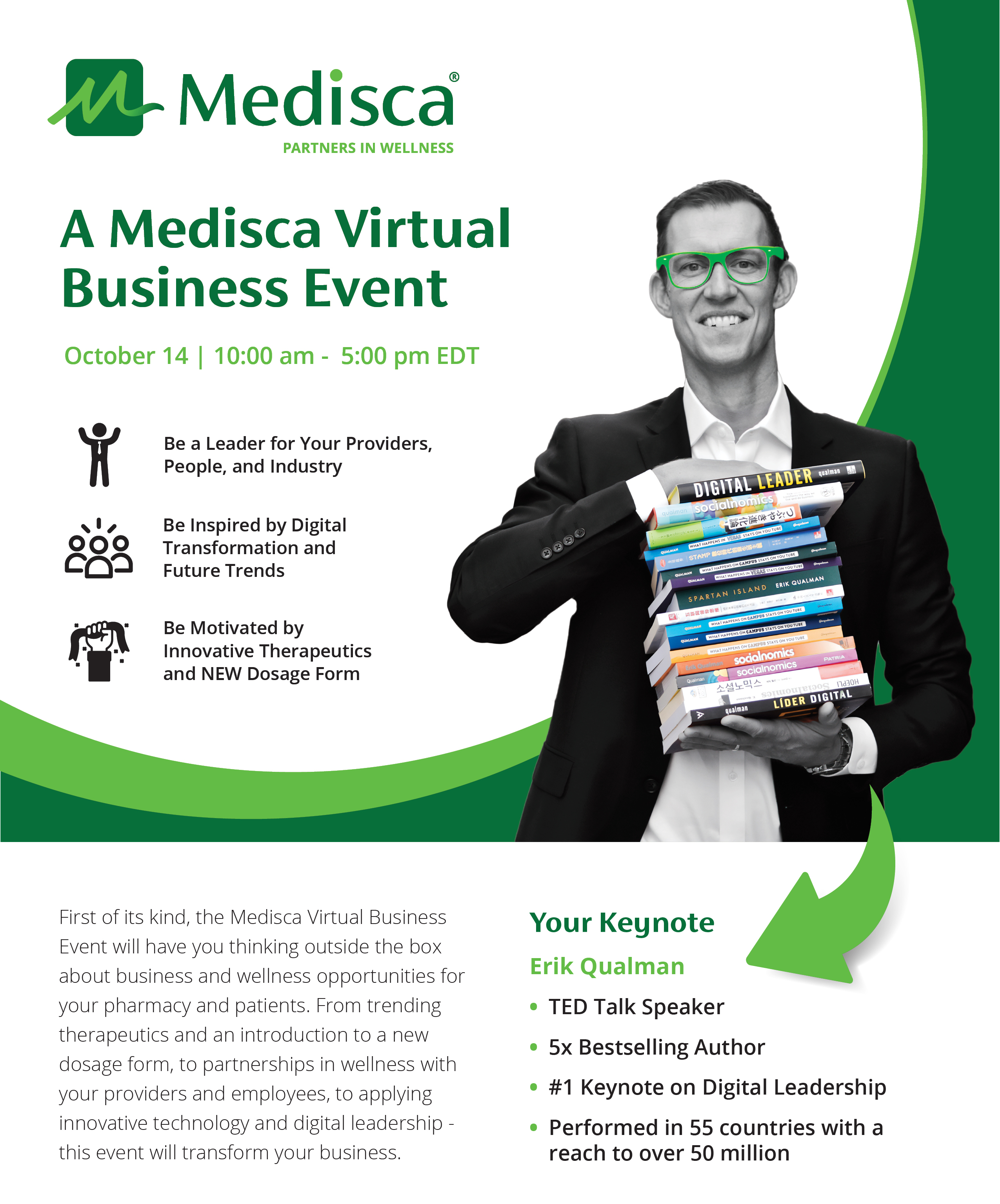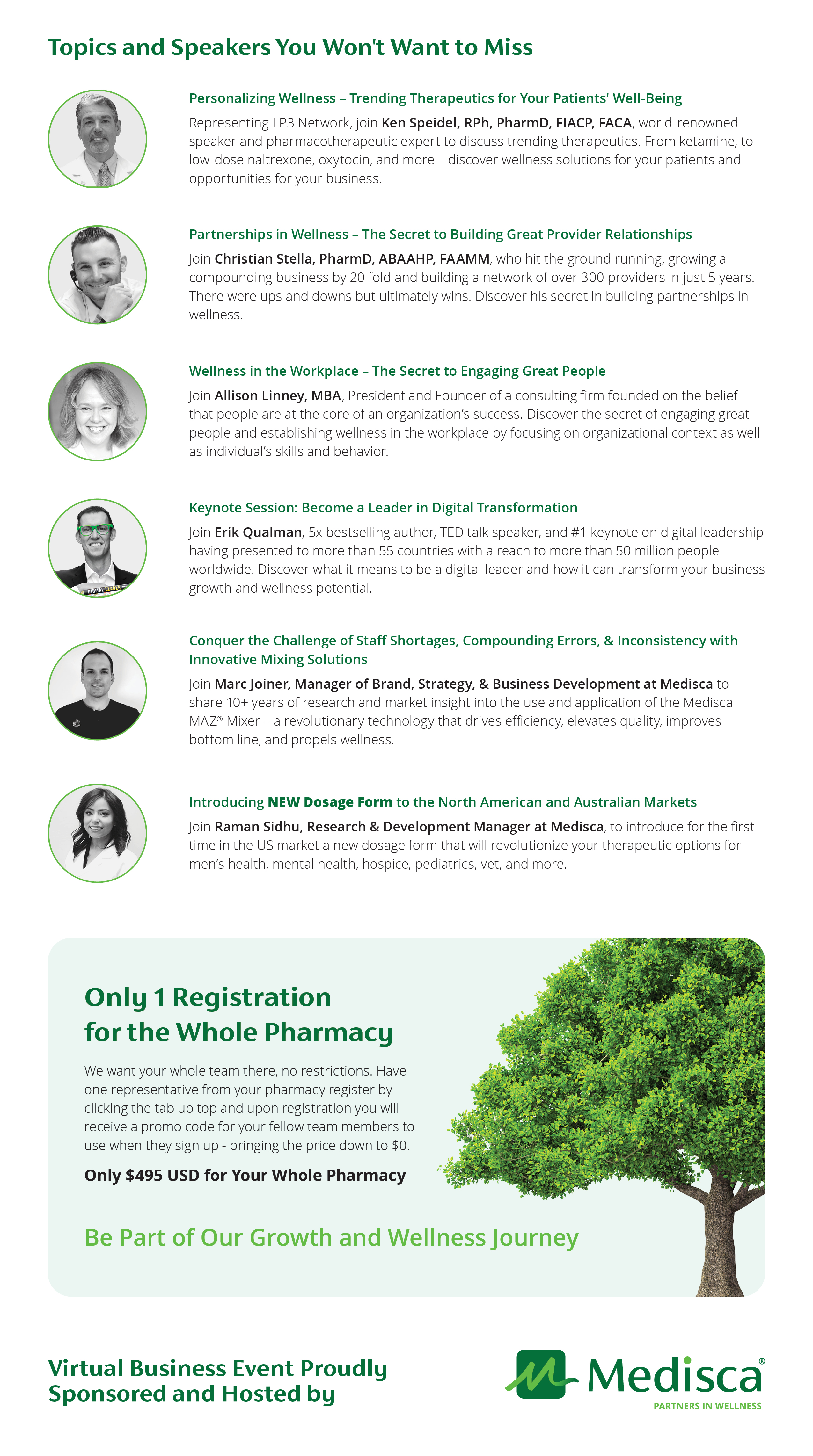 *For those unable to attend live due to scheduling conflicts or various time zones, we will make the event recording available.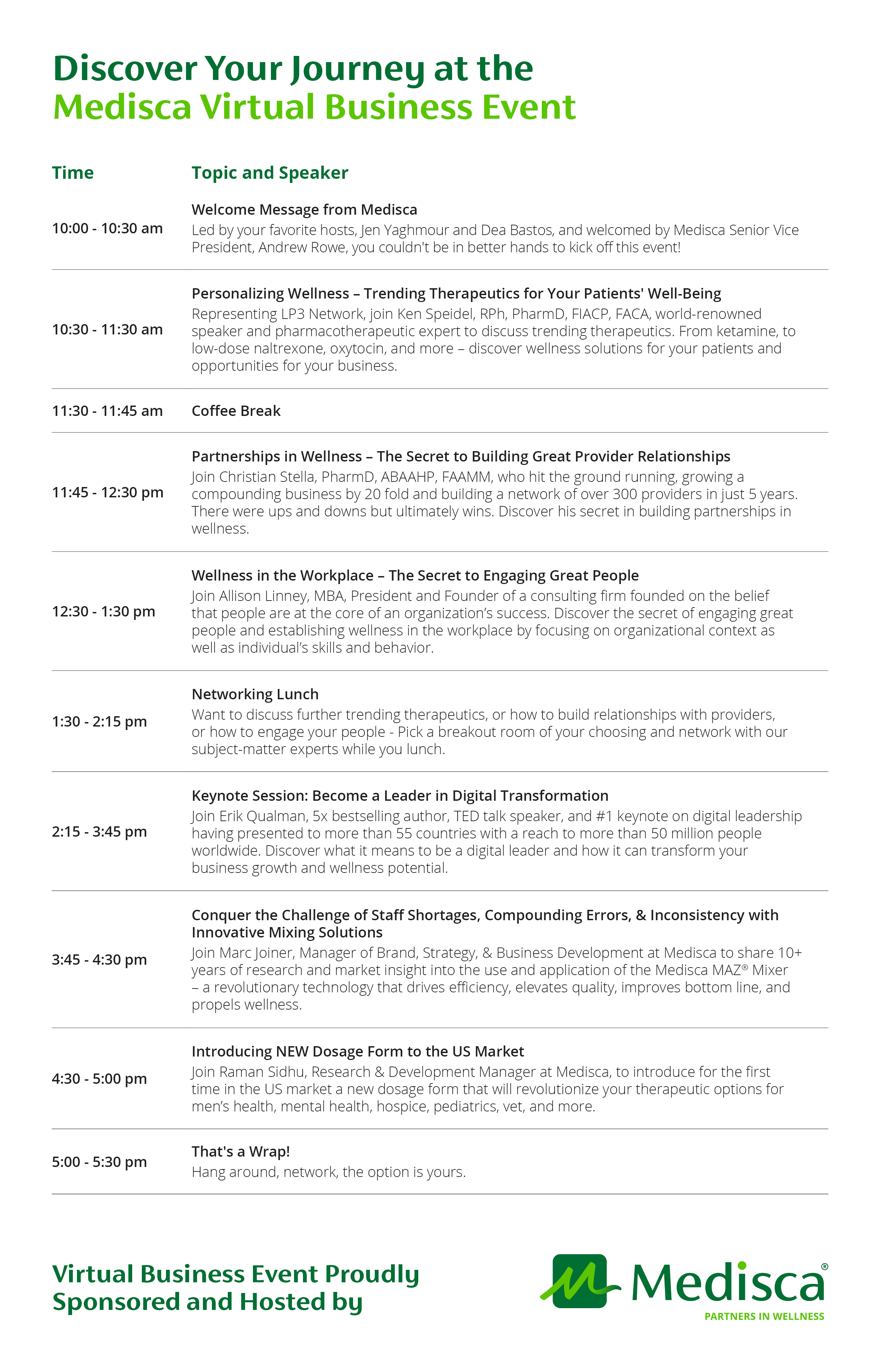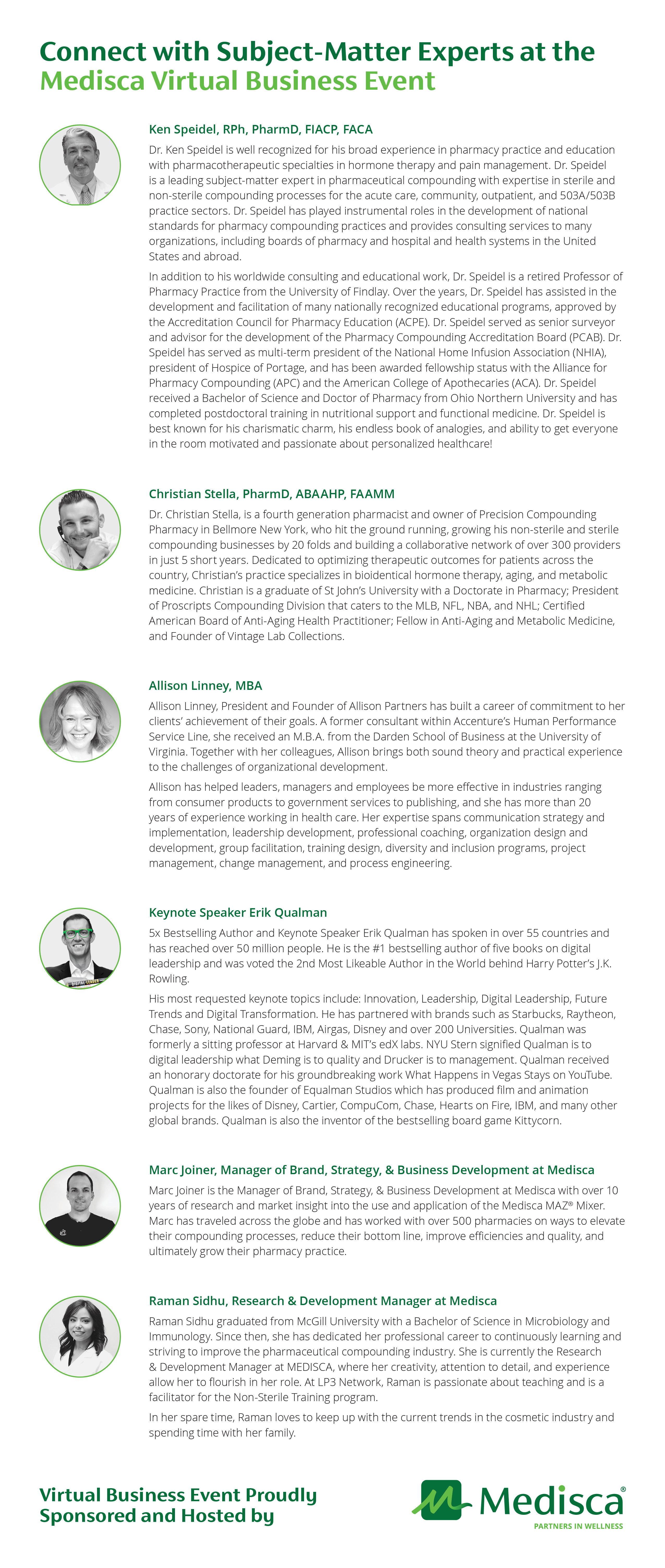 CANCELLATION AND REFUND POLICY
In the event that LP3 Network cancels a course, LP3 Network's sole liability shall be course repayment. In no event shall LP3 Network be responsible for any costs related to travel and/or accommodation. A written request must be sent to LP3 Network Inc. requesting 'Cancellation without Transfer' to an alternate live activity event date. If cancellation occurs at greater than or equal to 31 days from live activity event date, then registrant will receive a 75% refund; 15-30 days a 50% refund; and less than or equal to 14 days no refund. There are no refunds, returns, or transfer requests upon purchase of a home study, digital work book, webinar, and eLearning modules. LP3 NETWORK INC. shall be excused from any delay caused by reason of any occurrence or contingency beyond its reasonable control (a "Force Majeure"), including but not limited to, acts of God, hurricane, earthquake, labour disputes, strikes, riots, war, and governmental requirements. The obligation to pay money to LP3 NETWORK INC. in a timely manner is absolute and shall not be subject to this Force Majeure provision. In such event, LP3 NETWORK INC. will not issue any refunds, only transfer to an alternate live activity event date.