Aventura, FL – October 6, 2018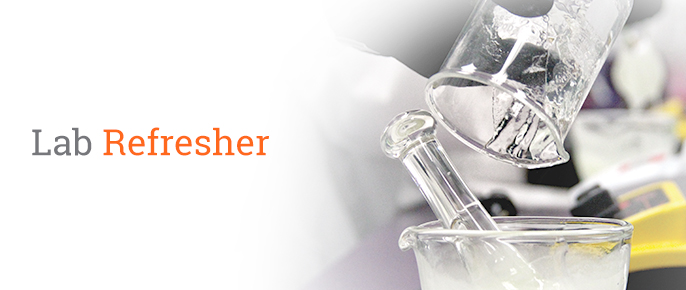 Completion of our 3-day Non-sterile Training or a similar extensive compounding training course is required. This refresher is intended to highlight and complement prior compounding experience and knowledge.
Non-sterile compounding is the backbone of many compounding practices and includes numerous dosage forms and techniques required in niche compounding markets. The purpose of this refresher training is to review the basic techniques and skills needed for non-sterile compounding by preparing popular dosage forms, including oral liquids, topical creams, capsules, suppositories, troches, and topical gels. Participants will learn how to optimize their compounding process by taking advantage of novel compounding equipment and dispensing technology that allows for safe and precise dosing.
This course provides a great hands-on opportunity for experienced compounders looking for either a comprehensive refresher, or to expand their skillset. With eight hours in the lab, participants will leave the course with practical knowledge and confidence needed to run a successful compounding practice. The goal is to teach detailed procedures and techniques required to uphold exceptional compounding quality, as well as save time and money through optimized workflow, methods, and the implementation of innovative technologies.
Featured formulas:
Carbamazepine* 3%, Gabapentin 6%, Ketamine† 5% Topical Cream
Liothyronine* 20 µg Slow-Release Oral Capsules
Omeprazole 2 mg/mL Oral Liquid
Progesterone* 75 mg Oral Troches
Ascorbic Acid 2%, Tranilast 1% Topical Gel
Ibuprofen 0.330 g Suppositories
Note: Formulas are subject to change.
*Drugs that are found on the National Institute for Occupational Safety and Health (NIOSH) list of Antineoplastic and Other Hazardous Drugs in Healthcare Settings will be replaced by non-hazardous drugs. Proper hazardous drug handling techniques and the correct use of personal protective equipment will be covered.
†Controlled substances will be replaced by non-controlled substances.  
Duration: 8 hours
---

---
CURRENT PROMOTIONS:
20% Off
| | |
| --- | --- |
| | Use coupon code 20LP318 upon checkout to receive 20% off this educational training.  |
---

COPYRIGHT:

The live activity workbook is copyright © 2017 LP3 Network.
---
Travel information
Venue information:

The training will take place at our state-of-the-art Learning Center.
Driving/Parking Instructions: If you are planning to drive in directly to the facility, please use the map/directions link provided below. Limited free parking is available at our training facility and the preferred hotel accommodation, which is conveniently located next door to the facility.
LP3 Network Facility
21550 Biscayne Boulevard
Suite 300
United States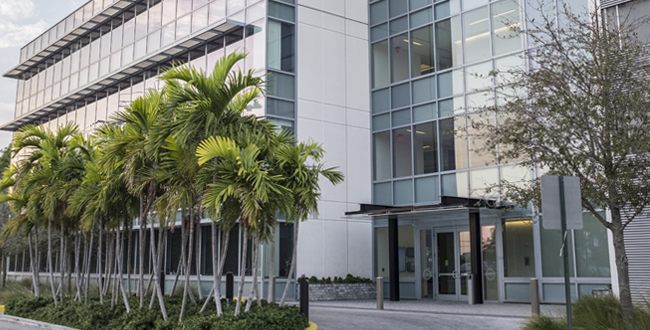 Hotel information:

The preferred hotel accommodation is the Hampton Inn Hallandale Beach Aventura.
Please mention LP3 Network when booking to get our special group rate† of $119/night for a King room or $129/night for a double room (please check your registration email for the corporate rate code).
†Payment for hotel accommodations is at the expense of the activity participant. Rates are based on standard room accommodations and subject to availability and tax, currently at 12%.  Should the preferred rate not be available, the best available house rate will prevail.
For reservations, please call 1-888-871-3430 or to book online, click here.
Hotel Location:
Hampton Inn Hallandale Beach Aventura
1000 S Federal Hwy
Hallandale Beach
,
FL
33009
United States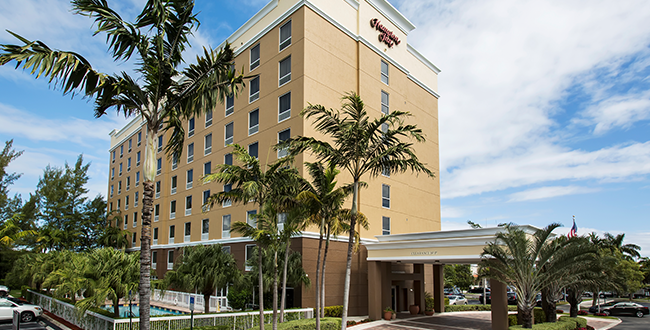 Facilitators will be announced closer to the activity start date – please check back soon!
Note: Facilitators are subject to change. 
CURRENT PROMOTIONS:
20% Off
| | |
| --- | --- |
| | Use coupon code 20LP318 upon checkout to receive 20% off this educational training.  |
---
Want more hands-on compounding time?
---
CANCELLATION AND REFUND POLICY:

A written request must be sent to LP3 Network requesting "Cancellation without Transfer" to an alternate live activity date. If cancellation occurs at greater than or equal to 31 days from the live activity date, then the registrant will receive a 75% refund; 15-30 days a 50% refund; and less than or equal to 14 days no refund.
---
TRANSFER POLICY:
The transfer policy is only in effect if requested greater than or equal to 14 days prior to the original live activity date. Failure to submit the "Transfer Request" at least 14 days prior to the original live activity date will default to the "Cancellation and Refund Policy". The transfer policy can only be applied one (1) time. Transfer to a new live activity date must be within the current calendar year. Failure to attend the new live activity will result in no refund and will no longer be transferable. Confirmation of the new activity date is subject to approval by LP3 Network based on the number of available seats within the selected live activity. There are no refunds, returns, or transfers upon purchase of the home study.
---