Virtual Seminar – May 14, 2020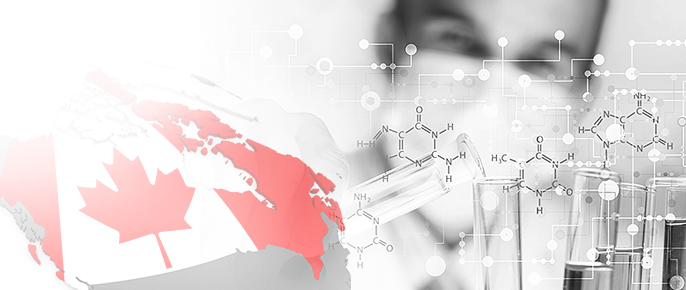 Disclaimer: The information and content provided have not been reviewed, approved or endorsed by NAPRA or any of the jurisdictional regulatory bodies in Canada.
Please note that the live stream will take place time according to Eastern Daylight Time.

In recent years, Canada's National Association of Pharmacy Regulatory Authorities (NAPRA) published Model Standards for Pharmacy Compounding of Non-Sterile Preparations and the companion Guidance Document for Pharmacy Compounding of Non-Sterile Preparations. This program navigates through these new requirements.
During this blended learning program, participants will be guided through these standards of practice with an emphasis on how they can be practically implemented. The framework of this program is described by the following subsections:
Regulatory framework
Quality assurance program
Risk management
Verification program
Personnel competency and compliance        
Property (facility, equipment, and technology) management
Procedures in support of day-to-day operations
Process development leading to approved master formulation records
Master formulation record database management
Compounding record and patient management
This program identifies suggested best practice recommendations, where applicable. The overarching goal of this program is to provide its audience with clear and concise practical tools that will enable them to achieve compliance in an efficient and effective manner. Through home study reading and live streaming presentations with engaging interactive exercises, participants will…
Establish time managed goals to implement the standards of practice
Perform drug and preparatory procedure risk assessments
Relate a practice risk assessment to facility design, personal protective equipment and personnel training requirements
Learn how to detail master formulation records and compounding records
Document standard operating procedures
Address competency and compliance requirements
In doing so, participants will be guided through a smooth transition to a new standard of practice, while continuing to manage and oversee current compounding operations.
Instructional Design and Method of Delivery
This is a blended learning program consisting of:
Home study
Live virtual seminar with interactive exercises
Online learner assessment
---
Learning Objectives
FOR PHARMACISTS & PHARMACY TECHNICIANS
Learning objectives for this program will be based on a combination of three types of objectives as outlined by the Canadian Council on Continuing Education in Pharmacy:
Knowledge Measurement Objectives
Identify elements of the current regulatory framework for compounding in Canada as it applies to Federal, Provincial/Territorial jurisdictional law, and standards of practice.
Describe quality assurance, risk management, and verification program requirements outlined in the Guidance Document for Pharmacy Compounding of Non-sterile Preparations.
Identify policy and procedure requirements that reflect the current model standards.
Detail current requirements of master formulation and compounding records.
Discuss approaches to ensure personnel safety, and the quality and safety of non-sterile preparations.
Reflective Assessment Objectives (integration of concepts and ideas)
Apply and adapt standards of practice to best suit your compounding practice.
Demonstrate the application and integration of a learned policy and procedure infrastructure into your practice.
Differentiate competency assessments from compliance indicators.
Integrate a best practice's approach commensurate with the size, complexity, and risks associated specifically to your compounding practice.
Authentic Assessment Objectives (compounding practice performance-based)
Develop a strategic action plan to manage the implementation of the standards of practice.
---
FINANCIAL SUPPORT:
This learning activity has received financial support from MEDISCA Inc. in the form of an educational grant.
---
COPYRIGHT:
The live activity workbook is copyright © 2020 LP3 Network.
---
Hardware/software requirements
Operating system

Windows 7 – Windows 10
Mac OS X 10.9 (Mavericks) - macOS Catalina (10.15)

Internet connection

1 Mbps or better (broadband recommended)

Software

Google Chrome (latest version)
GoToTraining desktop app
JavaScript enabled

Hardware

2GB or more of RAM
Microphone and speakers (USB headset recommended**)
Webcam (to use HDFaces

Important note: GoToTraining apps are available for several platforms, but please ensure you follow the additional instructions you will receive after registering to optimize the learning experience for a full-day or multi-day seminar, as some features may not be available through the apps. The detailed instructions will also go over how to set up and test your connection prior to the live stream, to ensure everything runs smoothly.
QUINTON DIDYK, BSc, BS Pharm, RPEBC
Consultant and Pharmacist/Owner, CPM – The Compounding Pharmacy of Manitoba
Disclosure: Accreditation Commission for Health Care, Consultant; Gates Healthcare Associates, Consultant; CPM, Consultant
Mr. Didyk graduated from the University of Manitoba Faculty of Pharmacy in 2002 and immediately went to work as a Pharmacy Services Specialist for the Western Canada division of a national pharmacy provider. Mr. Didyk gained early experience in community pharmacy practice, and in 2005 his career evolved into the ownership and management of community health services. He developed health centres in the Winnipeg area that provided primary and ancillary healthcare services all under one roof. These clinics were pioneers in establishing solid patient outcomes through the use of electronic medical records. His efforts were noted in 2006 when he received the Young Leader in Pharmacy award from the Manitoba Society of Pharmacists.
Mr. Didyk has been a facilitator for sterile and non-sterile compounding programs since 2008. His skills and expertise in compounding have made him nationally recognized as an expert in his field. He owns and operates the largest compounding-only facility in Manitoba that delivers specialized patient specific healthcare on a daily basis. In 2015, Mr. Didyk expanded his scope by becoming a surveyor for the Accreditation Commission for Health Care (ACHC).
---
Editors
NEIL COHEN, BSc
CE Program Developer
Disclosure: None
---
Contributor
QUINTON DIDYK, BSc, BS Pharm, RPEBC
Consultant and Pharmacist/Owner, CPM – The Compounding Pharmacy of Manitoba
Disclosure: Accreditation Commission for Health Care, Consultant; Gates Healthcare Associates, Consultant; CPM, Consultant
CANADIAN PHARMACISTS
| | |
| --- | --- |
| | This program is accredited by the Canadian Council on Continuing Education in Pharmacy (CCCEP) for Pharmacists and Pharmacy Technicians. |
| | |
| --- | --- |
| ACTIVITY TYPE | REGULAR |
| PHARMACIST CCCEP NUMBER | 1463-2020-3024-B-Z |
| PHARMACY TECHNICIAN CCCEP NUMBER | 1463-2020-3024-B-Z |
| CREDITS | 8.00 CEUs |
| RELEASE DATE | April 28, 2020 |
| EXPIRATION DATE | January 10, 2021 |
COMPLETION REQUIREMENTS
Complete a home study.
Participate in a live stream event.
Complete an online learning assessment within a two week period following the completion of the live stream event.

Minimum 70% passing grade required; retakes permitted.

Complete an online program evaluation form.
Once the aforementioned steps have been completed and approved, registered participants will be able to download a statement of attendance from the Learning Management System.
CANCELLATION AND REFUND POLICY:

In the event that LP3 Network cancels a course, LP3 Network's sole liability shall be course repayment. In no event shall LP3 Network be responsible for any costs related to travel and/or accommodation. A written request must be sent to LP3 Network Inc. requesting 'Cancellation without Transfer' to an alternate live activity event date. If cancellation occurs at greater than or equal to 31 days from live activity event date, then registrant will receive a 75% refund; 15-30 days a 50% refund; and less than or equal to 14 days no refund. There are no refunds, returns, or transfer requests upon purchase of a home study, digital work book, webinar, and eLearning modules. LP3 NETWORK INC. shall be excused from any delay caused by reason of any occurrence or contingency beyond its reasonable control (a "Force Majeure"), including but not limited to, acts of God, hurricane, earthquake, labour disputes, strikes, riots, war, and governmental requirements. The obligation to pay money to LP3 NETWORK INC. in a timely manner is absolute and shall not be subject to this Force Majeure provision. In such event, LP3 NETWORK INC. will not issue any refunds, only transfer to an alternate live activity event date.
---
TRANSFER POLICY:
The transfer policy is only in effect if requested greater than or equal to 14 days prior to the original live activity date. Failure to submit the "Transfer Request" at least 14 days prior to the original live activity date will default to the "Cancellation and Refund Policy". The transfer policy can only be applied one (1) time. Transfer to a new live activity date must be within the current calendar year. Failure to attend the new live activity will result in no refund and will no longer be transferable. Confirmation of the new activity date is subject to approval by LP3 Network based on the number of available seats within the selected live activity. There are no refunds, returns, or transfers upon purchase of the home study.
---