Aventura, FL – May 18, 2018
Unlike other biological systems, the endocrine system is particularly individualized with notable differences in hormonal set points that vary from person to person; what may be normal for one may be abnormal for another. Consequently, we see a high demand for personalized hormone restoration therapeutic options that are tailored to individual biological needs.  This includes, but is not limited to, alterations in dosage strength, customized pharmaceutical combinations, and the use of dosage forms therapeutically beneficial to the niche area of hormone restoration, notably transdermal creams and gels, oral troches, and slow-release capsules.
In this laboratory course, participants will learn how to optimize the efficiency and quality of their compounded hormone preparations by practicing novel compounding techniques and implementing innovative technologies and equipment.
Featured formulas:
Estradiol 0.4 mg/mL, Estriol 0.6 mg/mL Topical Cream*
Liothyronine 20 µg Slow-Release Oral Capsules*
Progesterone 75 mg Oral Troches*
Note: Formulas are subject to change.
* Drugs that are found on the National Institute for Occupational Safety and Health (NIOSH) list of Antineoplastic and Other Hazardous Drugs in Healthcare Settings will be replaced by non-hazardous drugs. Proper hazardous drug handling techniques and the correct use of personal protective equipment will be covered.
Duration: 4 hours
 
---

---
CURRENT PROMOTIONS:
20% Off
| | |
| --- | --- |
| | Use coupon code 20LP318 upon checkout to receive 20% off this educational training.  |
---

COPYRIGHT:

The live activity workbook is copyright © 2017 LP3 Network.
---
Travel information
Venue information:

The training will take place at our state-of-the-art Learning Center.
Driving/Parking Instructions: If you are planning to drive in directly to the facility, please use the map/directions link provided below. Limited free parking is available at our training facility and the preferred hotel accommodation, which is conveniently located next door to the facility.
LP3 Network Facility
21550 Biscayne Boulevard
Suite 300
United States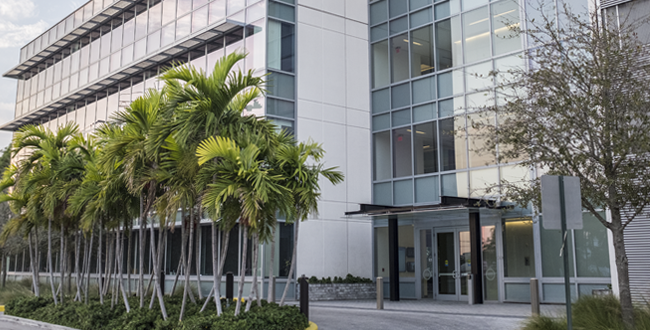 Hotel information:

The preferred hotel accommodation is the Hampton Inn Hallandale Beach Aventura.
Please mention LP3 Network when booking to get our special group rate† of $119/night for a King room or $129/night for a double room (please check your registration email for the corporate rate code).
†Payment for hotel accommodations is at the expense of the activity participant. Rates are based on standard room accommodations and subject to availability and tax, currently at 12%.  Should the preferred rate not be available, the best available house rate will prevail.
For reservations, please call 1-888-871-3430 or to book online, click here.
Hotel Location:
Hampton Inn Hallandale Beach Aventura
1000 South Federal Highway
Hallandale Beach
,
FL
33009
United States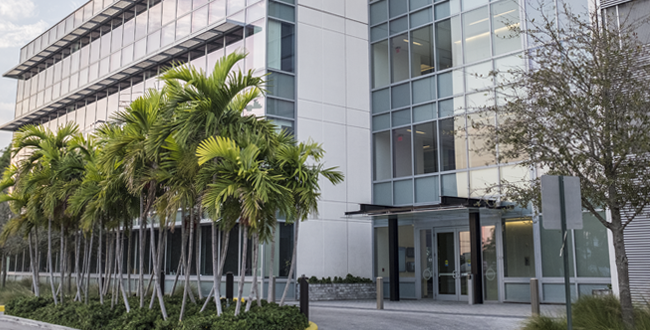 Facilitators will be announced closer to the activity start date – please check back soon!
Note: Facilitators are subject to change. 
Looking for a full weekend of training?
| | |
| --- | --- |
| | Our 2-day (Saturday & Sunday) program, Functional and Personalized Hormone Restoration Therapy, takes place after this lab training. Walk away with an in-depth understanding of how to provide your patients with customized treatments based on their specific hormone levels, symptoms, health concerns, and compliance issues. |
---
CURRENT PROMOTIONS:
20% Off
| | |
| --- | --- |
| | Use coupon code 20LP318 upon checkout to receive 20% off this educational training.  |
---
CANCELLATION AND REFUND POLICY:

A written request must be sent to LP3 Network requesting "Cancellation without Transfer" to an alternate live activity date. If cancellation occurs at greater than or equal to 31 days from the live activity date, then the registrant will receive a 75% refund; 15-30 days a 50% refund; and less than or equal to 14 days no refund.
---
TRANSFER POLICY:
The transfer policy is only in effect if requested greater than or equal to 14 days prior to the original live activity date. Failure to submit the "Transfer Request" at least 14 days prior to the original live activity date will default to the "Cancellation and Refund Policy". The transfer policy can only be applied one (1) time. Transfer to a new live activity date must be within the current calendar year. Failure to attend the new live activity will result in no refund and will no longer be transferable. Confirmation of the new activity date is subject to approval by LP3 Network based on the number of available seats within the selected live activity. There are no refunds, returns, or transfers upon purchase of the home study.
---