Toronto, ON – May 12, 2018
Hilton Toronto Airport Hotel & Suites
5875 Airport Road
Conference Room: Dundas (North Tower, 2nd floor)
Canada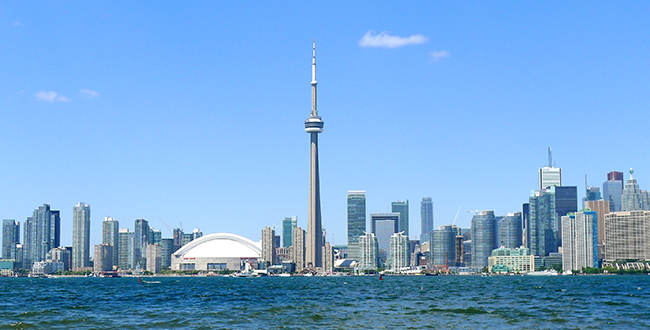 Hotel Location:
Hilton Toronto Airport Hotel & Suites
5875 Airport Road
Canada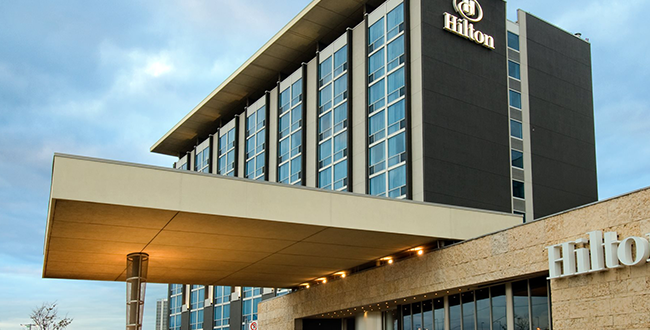 TARA D. SCOTT, MD, FACOG, FAAFM, ABOIM, NCMP
Facilitator, LP3 Network; Consultant, MEDISCA; Fellow of American College of OB/GYN; Advanced Fellow and certified in Anti-aging, Regenerative, and Functional Medicine; Board Certified, American Board of Integrative Medicine, Certified Menopause Practitioner, North American Menopause Society; Clinical Associate Professor of OB/GYN, Northeast Ohio Medical University; Chief Medical Officer, Revitalize Medical Group; Medical Director of Integrative Medicine, Summa Health Systems 

Disclosure: Consultant, Metagenics; Consultant, MEDISCA; Consultant, Valeant Pharmacy
Dr. Tara Scott graduated from Northeast Ohio University College of Medicine and completed her residency with Summa Health Systems at Akron City Hospital in Ohio. She recently retired from OB/GYN after almost 20 years to focus on functional and integrative medicine. She is a Clinical Associate Professor at Northeast Ohio Medical University, where she teaches residents and is involved in clinical research.
Dr. Scott is a certified menopause practitioner with the North American Menopause Society and a fellow of the American College of Obstetrics and Gynecology. She first became involved with hormone and integrative medicine while practicing as an OB/GYN. Her empathy for patients experiencing hormone-related issues led her to become trained as an advanced fellow and certified by the American Academy of Anti-Aging Medicine. The evidence-based practices she employed helped many patients conquer chronic wellness issues.  She then started Revitalize Medical Group, where she serves as the Chief Medical Officer. In 2016, she obtained an additional board certification in Integrative Medicine. Recently, Dr. Scott was appointed as Medical Director for Summa Health in Akron, Ohio, where she will develop and run an Integrative Medicine program. Dr. Scott is passionate about educating the medical community on the advances in evidence-based hormone therapy. She lectures around the community to raise awareness about wellness and hormone balance.
---
Editors
SHANNON BELLEVUE, BSc, MSc
Medical Writer
Disclosure: None

 

DAPHNEE LALONDE, BSc, MSc
Continuing Education Supervisor
Disclosure: None
Physicians
American Physicians: On their own accord, they may assess this activity for its educational value and learning experience in order to determine if this activity is appropriate for claiming AMA PRA Category 2 Credits™ under the American Medical Association (AMA) Physician's Recognition Award (PRA) and credit system.
Canadian Physicians: Physicians of the College of Family Physicians of Canada (CFPC) may be able to claim Mainpro-M2 credits for self-directed or non-CFPC-accredited learning activities (i.e., programs that are not Mainpro-M1 or Mainpro-C accredited).
---
Naturopathic Doctors
ONTARIO

For members of the College of Naturopaths of Ontario (CONO)
7.5 Category A Credits (3.5 Pharmacology)
COMPLETION REQUIREMENTS
1. Attend the live activity in full and demonstrate satisfactory participation.
2. Submit a completed live activity evaluation online.
3. Participants will be sent an email approximately 10 days after the course to access their Category A Credits certificate online. It is the participant's responsibility to submit the certificate to CONO to report credits.
---
Pharmacists
Total CPE Credits: 8 CPE hours = 0.8 CEUs
Joint Providership Status (CPE Consultants, LLC / LP3 Network)
Activity Type: Application-based
UAN: 0864-9999-18-052-L01-P for pharmacists
Release date: May 12, 2018
Expiration date:  May 12, 2021
To receive CPE credits for the live component, participants must demonstrate full and satisfactory participation, and submit a completed evaluation.
| | |
| --- | --- |
| | CPE Consultants, LLC is accredited by the Accreditation Council for Pharmacy Education as a provider of continuing pharmacy education. |

CURRENT PROMOTIONS
20% Off
| | |
| --- | --- |
| | Use coupon code 20LP318 upon checkout to receive 20% off this educational training.  |
Invite a Physician or Naturopathic Doctor
We believe that a collaborative relationship between physicians/naturopathic doctors and pharmacists is fundamental to providing patients with the personalized care needed to address their unique health needs. Contact us now to receive a free registration to invite a physician or naturopathic doctor1.

1Physician/naturopathic doctor and pharmacist training to be taken concurrently. Limit of one physician/naturopathic doctor per registrant.

 

 

---
CANCELLATION AND REFUND POLICY:

A written request must be sent to LP3 Network requesting "Cancellation without Transfer" to an alternate live activity date. If cancellation occurs at greater than or equal to 31 days from the live activity date, then the registrant will receive a 75% refund; 15-30 days a 50% refund; and less than or equal to 14 days no refund.
---
TRANSFER POLICY:
The transfer policy is only in effect if requested greater than or equal to 14 days prior to the original live activity date. Failure to submit the "Transfer Request" at least 14 days prior to the original live activity date will default to the "Cancellation and Refund Policy". The transfer policy can only be applied one (1) time. Transfer to a new live activity date must be within the current calendar year. Failure to attend the new live activity will result in no refund and will no longer be transferable. Confirmation of the new activity date is subject to approval by LP3 Network based on the number of available seats within the selected live activity. There are no refunds, returns, or transfers upon purchase of the home study.
---