Personalized Dermatology: Clinical and Cosmetic Care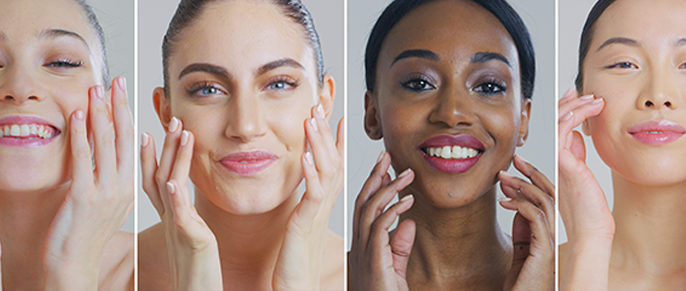 DESCRIPTION
With over 3000 skin conditions and many cosmetic therapies, dermatology is a multi-billion dollar industry that is projected to grow substantially in the next years. Covering the entire body, the skin and its appendages (i.e., hair and nails) is the body's largest organ. Serving as the interface between the body and the outside world, the skin not only performs vital protective and communicatory functions, but also plays a significant role in an individual's cosmetic appeal. Considerable advancements in skin physiology knowledge, new research, and innovations in technology have led to many developments in dermatological treatments and greater insights on the individual variation and uniqueness of this organ. In addition to naturally occurring between-person variation describing differences in skin structure, function, and composition depending on genetic makeup, environmental exposure, age, ethnicity, and sex, the skin is particularly characterized by unique allergies, sensitivities, and intolerances. These individual variations dictate a person's predisposition for, and the occurrence and severity of, a variety of dermatologic conditions. Personalized dermatological solutions are warranted and in high demand.
Targeted to pharmacists, general practitioners, dermatologists and other healthcare providers looking to expand their repertoire in dermatology, this 2-day seminar explores personalized treatments for common dermatological conditions and opportunities in cosmetic care with focus on non-surgical topical therapy. After sizing up the dermatology market, assessing dermatological needs and opportunities, and reviewing fundamental principles of integumentary physiology that is vital for tailoring and targeting therapy, this program is divided into 2 major dermatological segments:
Clinical Conditions
Psoriasis
Rosacea
Dermatitis
Alopecia
Acne
Wounds & Scars
Cosmetic Care Therapy
Wrinkles
Hyperpigmentation & Melasma
 
For each segment, participants will evaluate the epidemiology, physiology, clinical (or non-clinical) manifestation, and therapeutic options for the dermatological condition or target. Special consideration will be made for personalized pharmaceutical or cosmeceutical topical therapies for optimal therapeutic outcome. Participants will be asked to critically appraise empirical evidence supporting the therapeutic benefits or disadvantages of various pharmaceutic and cosmetic ingredients. Knowledge will be applied through case assessments and formula investigation.
Intended audience
Pharmacists
Physicians (General Practitioners or Dermatologists)
Nurse Practitioners
Other healthcare provides engaged in dermatology
---
FINANCIAL SUPPORT:
This learning activity has received financial support from MEDISCA Inc. in the form of an educational grant.
---
COPYRIGHT:
The live activity workbook is copyright © 2018-2019 LP3 Network.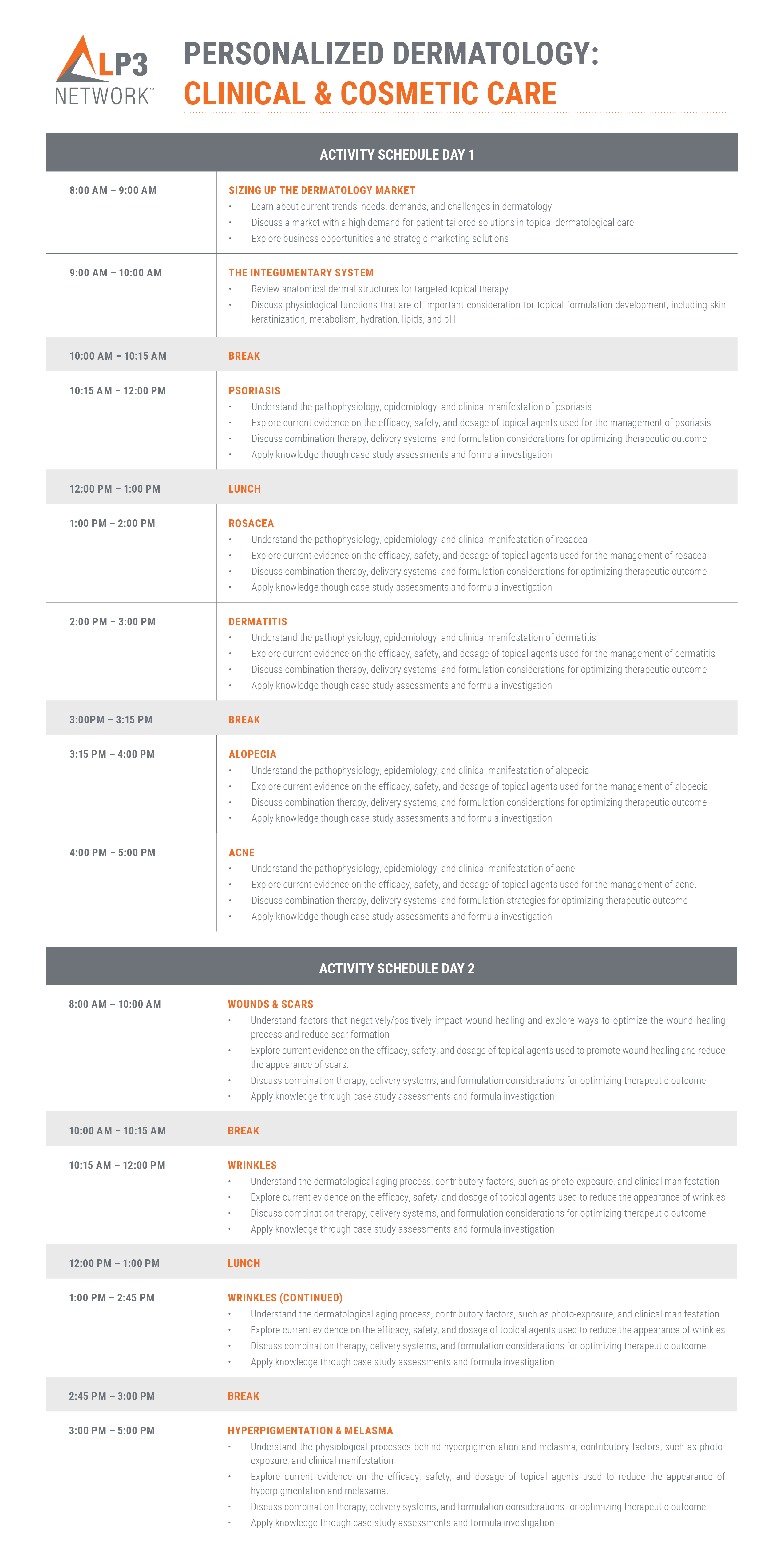 AARON SIHOTA, BSc, BSc Pharm, RPh

Compounding Pharmacist
Clinical Instructor, University of British Columbia
Author and Reviewer, Canadian Pharmacists Association Dermatology Review Panel
Aaron Sihota is a primary care pharmacist and is presently a Clinical Instructor at the University of British Columbia (UBC) Faculty of Pharmacy. He is the co-creator of the course on Dermatology, Cosmeceuticals, and Topical Compounding at the UBC Faculty of Pharmacy, which is taught to pharmacology students and dermatologists. He also serves on the Canadian Pharmacists Association (CPhA) Dermatology Review Panel as an author and chapter reviewer for the Compendium of Therapeutics for Minor Ailments (CTMA), and he is a regular skincare columnist for the Pharmacy Practice + Business magazine. Given his keen interest in fostering collaborative care between primary care practitioners and specialists, he has developed multiple accredited healthcare education programs and has taught in several conferences across North America.
---
Editor
SHANNON BELLEVUE, MSc.


Medical Editor / Team Lead




Disclosure: None
---
Contributor
AARON SIHOTA, BSc, BSc Pharm, RPh

Compounding Pharmacist
Clinical Instructor, University of British Columbia
Author and Reviewer, Canadian Pharmacists Association Dermatology Review Panel
This activity is eligible for CPE credits. Please see final activity announcement for details.
CANCELLATION AND REFUND POLICY:

In the event that LP3 Network cancels a course, LP3 Network's sole liability shall be course repayment. In no event shall LP3 Network be responsible for any costs related to travel and/or accommodation. A written request must be sent to LP3 Network Inc. requesting 'Cancellation without Transfer' to an alternate live activity event date. If cancellation occurs at greater than or equal to 31 days from live activity event date, then registrant will receive a 75% refund; 15-30 days a 50% refund; and less than or equal to 14 days no refund. There are no refunds, returns, or transfer requests upon purchase of a home study, digital work book, webinar, and eLearning modules. LP3 NETWORK INC. shall be excused from any delay caused by reason of any occurrence or contingency beyond its reasonable control (a "Force Majeure"), including but not limited to, acts of God, hurricane, earthquake, labour disputes, strikes, riots, war, and governmental requirements. The obligation to pay money to LP3 NETWORK INC. in a timely manner is absolute and shall not be subject to this Force Majeure provision. In such event, LP3 NETWORK INC. will not issue any refunds, only transfer to an alternate live activity event date.
---
TRANSFER POLICY:
The transfer policy is only in effect if requested greater than or equal to 14 days prior to the original live activity date. Failure to submit the "Transfer Request" at least 14 days prior to the original live activity date will default to the "Cancellation and Refund Policy". The transfer policy can only be applied one (1) time. Transfer to a new live activity date must be within the current calendar year. Failure to attend the new live activity will result in no refund and will no longer be transferable. Confirmation of the new activity date is subject to approval by LP3 Network based on the number of available seats within the selected live activity. There are no refunds, returns, or transfers upon purchase of the home study.
---