Functional Hormone Replacement Therapy – United Kingdom
October 4, 2019

to

October 6, 2019
The roles that hormones play in the body are intricate, complex, and multifaceted. With their critical roles in whole-body homeostatic maintenance, even the most subtle deviation in hormonal levels has the potential to produce vast multi-system changes that can clinically emerge as a variety of symptoms. To further complex the matter of hormonal systems, there exists substantial variations in individual hormone levels required for maintaining individual set points. Addressing hormonal conditions involves getting at the root cause of the abnormality and tailoring to individual hormonal levels and responses. In this two-part educational activity that includes a 9-Hour Home Study and 3-Day Live Event, participants will apply integrative and evidence-based approaches to recognise, diagnose, and tailor treatments for various hormone-related conditions, including:
Premenstrual Syndrome
Perimenopause
Menopause
Thyroid Dysfunctions
Adrenal Dysfunctions
Male and Female Sexual Dysfunctions
Polycystic Ovarian Syndrome

Metabolic Syndrome
Oestrogen Metabolism Issues
Gastrointestinal Dysfunctions
Anxiety
Food Allergies
Oestrogen Dominance
With world renowned facilitators, Dr Tara D. Scott, MD, FACOG, FAAFM, ABOIM, NCMP and Dr Ken Speidel, BS Pharm, PharmD, PRh, FIACP, FACA, participants will gain unparalleled education in the niche field of functional hormone replacement therapy.
---

Testimonials:

Well put-together seminars on hormones. The facilitators approach hormones from a truly holistic perspective, incorporating natural supplements, nutraceuticals, diet, and vitamins along with hormones to achieve the best results for the patient.

Barbara Rush
Physician, California

 

I have attended numerous other hormone/BHRT conferences and LP3 Network's is by far the best I've seen. I have never seen such a well-laid-out conference with defined learning goals and a start-to-finish approach with concrete examples and working plans. I highly recommended my Naturopathic Doctor colleagues and pharmacists to attend.

Kim Bretz
Naturopathic Doctor, Ontario

 

Taking the Hormone Management course has radically changed and enhanced my pharmacy practice. I am a prescribing pharmacist and I have created positive relationships with physicians who refer their patients to me for review and recommendations on oral and transdermal preparations. I provide the physician with a report of my recommendations and also create an individualized preparation for the patient. The patient will return to my pharmacy for follow-up and possible adjustments. My network of referring physicians is growing and based on success, so are recommendations.

David Robertson
Pharmacist, Alberta

 

Most of my patients are women going through menopause and difficult times in their lives. This program helped me understand how the entire endocrine system is involved in the process of menopause, and not just the ovaries. I am able to explain the patient's symptoms better and prescribe more efficiently. The program enhanced my knowledge of hormone compounding and made me confident to prescribe compounded HRT.

Erica Alex
Physician, British Columbia

Thank you so much for the seminar, it was wonderful.  I've now taken 5 weekend-long hormone conferences since getting licensed to prescribe and this was the best one.  Very clinically relevant and integrative, I enjoyed working through the cases with the other practitioners and the pharmacists at my table. I look forward to doing more hormonal work with the new information.

Carrie Meszaros
Naturopathic Doctor, Ontario

 

After attending the seminar, I am better able to advise prescribers on routes of delivery, methods of testing and follow-up care. I am also better able to explain therapeutic options to patients, for both medical prescription products and supplements. It was also a good opportunity to network with local practitioners and to work together in groups, which was very nice!

Robyn Seipp
Pharmacist, British Columbia
---
Learning Objectives
Interpret the hormone cascade and the impact of exogenous and endogenous factors on other endocrine axes and neighbouring digestive and immune systems.
Evaluate the clinical evidence describing the risks and benefits of hormone replacement therapy, including the use of synthetic versus bioidentical hormones and various routes of delivery.
Recognise critical indicators from patient biological assays, signs and symptoms that aid in the identification and diagnosis of hormonal conditions.
Review current scientific evidence that discusses implications of oestrogen metabolism, gastrointestinal dysfunction, gut-brain connection, and food allergies on hormonal health.
Utilise empirical evidence to support personalised and tailored approaches for the treatment of perimenopause, menopause, andropause, thyroid dysfunctions, adrenal dysfunctions, metabolic syndrome, PCOS, and sexual dysfunction.
Interpret comprehensive patient data including symptom reviews, medical history, past and current interventions, patient monitoring and follow-ups, and biological assays (e.g., hormone evaluations, methylation and genetic profiled, nutritional evaluations, and gastrointestinal assays, among others) to appropriately diagnose and evaluate the root cause of the hormone condition.
---
FINANCIAL SUPPORT:
This learning activity has received financial support from MEDISCA® Inc. in the form of an educational grant.
COPYRIGHT:
The live activity workbook is copyright © 2012-2019 LP3 Network.
Hilton London Paddington Hotel
146 Praed St
Meeting Room: Thunderbolt
United Kingdom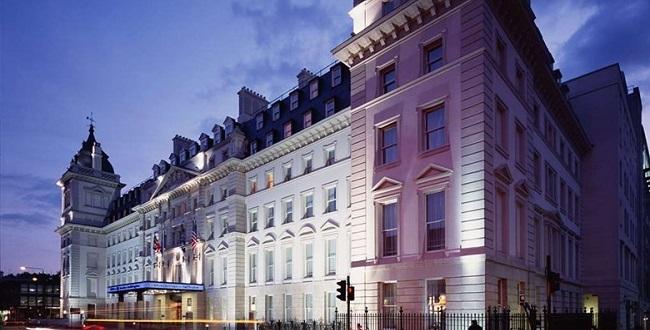 Hotel information:

The venue, the Hilton London Paddington Hotel, doubles as our preferred hotel accommodation.
For reservations, please use this unique link to take advantage of our special room rate of £189/night. This special room rate will be available until September 4th 2019 or until the group block is sold-out, whichever comes first.
Payment for hotel accommodations is at the expense of the activity participant. Subject to availability. Should the preferred rate not be available, the best available house rate will prevail.
TARA D. SCOTT, MD, FACOG, FAAFM, ABOIM, NCMP

Facilitator, LP3 Network; Fellow of American College of OB/GYN; Advanced Fellow and certified in Anti-aging, Regenerative, and Functional Medicine; Board Certified, American Board of Integrative Medicine, Certified Menopause Practitioner, North American Menopause Society; Clinical Associate Professor of OB/GYN, Northeast Ohio Medical University; Chief Medical Officer, Revitalize Medical Group; Medical Director of Integrative Medicine, Summa Health Systems 


Disclosure: None
Dr Scott is a certified menopause practitioner with the North American Menopause Society and a fellow of the American College of Obstetrics and Gynaecology. She first became involved with hormone and integrative medicine while practicing as an OB/GYN. Her empathy for patients experiencing hormone-related issues led her to become trained as an advanced fellow and certified by the American Academy of Anti-Aging Medicine. The evidence-based practices she employs has helped many patients conquer chronic wellness issues.  She has since started Revitalize Medical Group, where she serves as the Chief Medical Officer. In 2016, she obtained an additional board certification in Integrative Medicine. Recently, Dr Scott was appointed as Medical Director for Summa Health in Akron, Ohio USA, where she will develop and run an Integrative Medicine program. Dr Scott is passionate about educating the medical community on the advances in evidence-based hormone therapy. This passion has propelled her to become a globally recognised educator on wellness and hormone balance, having presented across the United States, Canada, Brazil, Australia, New Zealand, Malaysia, the Philippines, and soon to be, the United Kingdom.
KEN SPEIDEL, BS Pharm, PharmD, RPh, FIACP, FACA

Facilitator, LP3 Network; Vice President, Compounding Compliance, Gates Healthcare Associates; Surveyor and Accreditation Expert, Accreditation Commission for Health Care (ACHC/PCAB); Fellow, International Academy of Compounding Pharmacists (IACP); Fellow, American College of Apothecaries (ACA); Professor of Pharmacy Practice (retired), University of Findlay

Disclosure: Surveyor, Accreditation Commission for Health Care (ACHC/PCAB); Consultant, Gates Healthcare Associates.
Dr Ken Speidel is recognised for his broad experience in pharmacy practice and education, including his international recognition as a pharmacotherapeutic specialist in endocrinology and pain management. To complement this, Dr Speidel provides expert training in sterile and non-sterile compounding processes in the acute care, community, outpatient, and 503A/503B practice sectors.  He has been instrumental in the development of international standards for pharmacy compounding practices and provides consulting services to many organisations, including boards of pharmacy as well as hospitals and health systems in the United States and abroad.
In addition his worldwide consulting and educational work, Dr Speidel is a retired Professor of Pharmacy Practice from the University of Findlay. He has also assisted in the development and facilitation of many internationally recognised educational programs, approved by the Accreditation Council for Pharmacy Education (ACPE), Accreditation Council of Continuing Medical Education (ACCME), and Continuing Professional Development (CPD) among other professional organisations. Moreover, Dr Speidel was an advisor for the development of the Pharmacy Compounding Accreditation Board (PCAB) and remains a surveyor and accreditation expert for PCAB/ACHC (Accreditation Commission for Health Care). Dr Speidel has served as multi-term president of the National Home Infusion Association (NHIA) as well as president of the Hospice of Portage, a large hospice program in the United States.
Dr Speidel received a Bachelor of Science and Doctor of Pharmacy from Ohio Northern University and has completed postdoctoral training in nutritional support and functional medicine. He has been awarded Fellowship status with the International Academy of Compounding Pharmacists (IACP) as well as the American College of Apothecaries (ACA).
---
Editors
SHANNON BELLEVUE, BSc, MSc
Medical Writer Team Lead
Disclosure: None

 
| | |
| --- | --- |
| | This event has been independently evaluated for Continuing Professional Development purposes by the CPD Certification Service and has been deemed CPD certified. CPD certified means that the content and structure of the event have been independently assessed and approved for multi-disciplinary and industry-wide continuing personal and professional development purposes. The learning value has been scrutinsed to ensure integrity and quality. The CPD Certification Service provides recognised independent CPD assessment compatible with global CPD standards. |
QUESTIONS?
We're here to help! You can email us at sales@lp3network.com or by phone at +44 20 3966 1991.
---
CANCELLATION AND REFUND POLICY
In the event that LP3 Network cancels a course, LP3 Network's sole liability shall be course repayment. In no event shall LP3 Network be responsible for any costs related to travel and/or accommodation.
In the event that a registrant cancels their enrollment in a course, a written request must be sent to LP3 Network Inc. requesting 'Cancellation'. If cancellation occurs at greater than or equal to 75 days from live activity event date, then registrant will receive a 75% refund; 74-46 days a 50% refund; and less than or equal to 45 days no refund. There are no refunds, returns, or transfer requests upon purchase of a home study, digital work book, webinar, and eLearning modules.
LP3 Network Inc. shall be excused from any delay caused by reason of any occurrence or contingency beyond its reasonable control (a "Force Majeure"), including but not limited to, acts of God, hurricane, earthquake, labour disputes, strikes, riots, war, and governmental requirements. The obligation to pay money to LP3 Network Inc. in a timely manner is absolute and shall not be subject to this Force Majeure provision. In such event, LP3 Network Inc. will not issue any refunds.
This cancellation and refund policy is specific to the educational event entitled "Functional Hormone Replacement Therapy – United Kingdom" and supersedes any other cancellation and refund policy stipulated by LP3 Network Inc.
---