Analytical Balance: Level & Calibration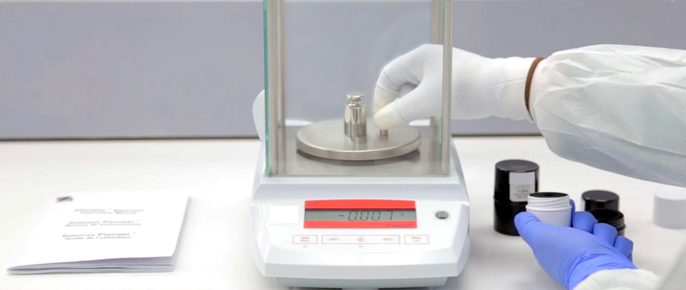 Within your compounding pharmacy, the analytical balance is an important tool that plays an essential role in the preparation of compounded formulations. As such, it is crucial that the analytical balance is set up correctly and functions properly, to ensure accurate and consistent weight readings.
In this eLearning module, you will learn about the basic features of an analytical balance, how to optimize its placement within your compounding pharmacy, and how to achieve proper level and calibration for optimal performance.
| | |
| --- | --- |
| | Upon successful completion of the eLearning module you will receive an LP3 Network certificate, which can be printed and displayed in your compounding pharmacy as evidence of your training. |
Intended audience
Pharmacists
Pharmacy Technicians
Training Supervisors
Auditors
Inspectors
Compliance Specialists
Hardware/software requirements

The eLearning module is best viewed on a computer or a tablet* in landscape mode.
*Note: If you are using a Windows 10 tablet, we recommend using a mouse (touchscreen compatibility varies by model).
High-speed internet connectivity and an updated internet browser are required to take the eLearning module. The broadband recommended is 1 Mbps or better. The minimum browser requirements to take the module are:
Google Chrome v39 or later
Mozilla Firefox v34 or later
Internet Explorer v8 or later
Microsoft Edge
Apple Safari v6 or later
Cancellation and refund policy:

There are no refunds, returns, or transfers upon purchase of the eLearning Module.
---