TEST - Implementing Standard Operating Procedures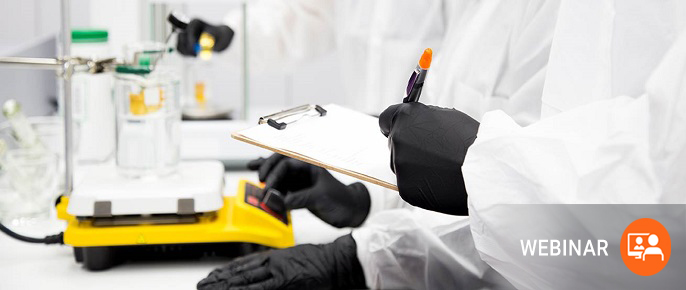 Please note that the live webinar was held on Wednesday, May 11th, 2016.
The On-Demand version of the webinar will be posted during the week of May 16th, 2016. Please click "Take Course" to enroll if you have not done so already and you will be notified when the On-Demand version is available. In the meantime, the webinar slides are available after enrolling in the webinar.

This webinar addresses the proper implementation of Standard Operating Procedures (SOPs) into a compounding practice and is based on the central theme that well written procedures are the first steps in ensuring processes are followed. Learn about the SOP requirements of USP General Chapter <795>, the newly proposed General Chapter <797>, and recently implemented General Chapter <800>. SOP requirements for accreditation, as per the Accreditation Commission for Health Care (ACHC): Pharmacy Compounding Accreditation Board (PCAB) will also be covered. Additionally, SOP requirements in regards to Master Formulation Records will be reviewed. 

This webinar is sponsored by MEDISCA Network
 
Intended audience
​Pharmacists
Technicians
QA/QC Specialists
Compliance Specialists
Pharmacy Managers
Auditors and Inspectors   
Learning Objectives
​Identify Standard Operating Procedures as per the requirements of the United States Pharmacopeia; General Chapters <795>, <797>, and <800>.
Arrange Standard Operating Procedures requirements by the categories of personnel, property, procedure, process, preparation, and patient.
Recall the sub-sections of a Standard Operating Procedure, and their importance.
List organizations that evaluate compliance with Standard Operating Procedures.
Recognize the need to reduce personnel performance variability; single operator and between operators.
 
---
Hardware/software requirements

High speed internet connectivity and an updated internet browser is required to attend the webinar. The broadband recommended is 1 Mbps or better. The minimum browser requirements to attend the webinar are:
Google Chrome v39 or later
Mozilla Firefox v34 or later
Internet Explorer v8 or later
Microsoft Edge
Apple Safari v6 or later

KEN SPEIDEL, BS Pharm, PharmD, RPh, FIACP, FACA
Senior Associate, Gates Healthcare Associates
Disclosure: Accreditation Commission for Health Care (ACHC) Surveyor; Gates Healthcare Associates Consultant; MEDISCA Consultant

Dr. Ken Speidel is known for his experience in pharmacy practice and education, including his national recognition as a pharmacotherapeutic specialist in endocrinologyand pain management, as well expertise in sterile and non-sterile compounding processes. He has been instrumental in the development of national standards for pharmacy compounding practices and provides consulting services to many organizations including boards of pharmacy as well as hospitals and health systems in the United States and abroad.

Concurrent with his worldwide consulting and educational work, Dr. Speidel recently retired as a Professor of Pharmacy Practice. He has also assisted in the development and facilitation of many nationally recognized ACPE educational programs. Moreover, Ken was an advisor for the development of the Pharmacy Compounding Accreditation Board (PCAB) and remains an active surveyor and accreditation expert for PCAB/ACHC (Accreditation Commission for Health Care). He has also served as president of the National Home Infusion Association (NHIA) as well as president of large hospice program in the United States.
Dr. Speidel received a Bachelor of Science and Doctor of Pharmacy from Ohio Northern University. He has been awarded Fellowship status with the International Academy of Compounding Pharmacists as well as the American College of Apothecaries.