MEDISCA Australia | Personalised Analgesic Therapy: Targeting Pain at Its Source SEMINAR | 29 - 30 August 2022
August 29, 2022

to

August 30, 2022

Chronic pain is the primary reason patients seek healthcare, affecting more than 1.5 billion people worldwide, and, despite advances in pain research and knowledge, pain remains inadequately treated. Challenges in current pain management include adverse gastrointestinal effects, opioid use disorder, inadequate outcomes, poor patient compliance and need for better understanding on pain physiology and pharmacodynamic interplay.
At this 2-day event, day 1 will be dedicated to laying the foundations for an alternative and improved approach to pain management by reviewing:
Pain physiology (types of pain, pain pathways & neural systems, and sensitisation)
Analgesic pharmacology of 50+ ingredients (pharmacodynamics, efficacy, safety, and dosing)
Topical therapy applications (skin physiology, delivery systems, and formulation considerations)
The skills and knowledge that is acquired from day 1 will be put to work on day 2 with patient case assessments and formula investigations for common pain or pain-related conditions, including:
Osteoarthritis
Low back pain
Diabetic neuropathy
Anal fissures
Fibromyalgia
Surgical pain
Intended audience
Pharmacists, pharmacy technicians, physicians, nurse practitioners, and other healthcare providers looking to get into or are currently engaged in pain management.
Learning Objectives
Identify challenges in pain management including adverse systemic reactions, inadequate therapeutic outcomes, poor patient compliance, and the need for education in pain management.
Classify different types of pain, notably nociceptive pain, neuropathic pain, functional pain, and mixed pain.
Investigate the neural systems and sensitization processes involved at each level of the pain pathway, including the periphery, the dorsal horn, the ascending pathway, the brain, and the descending pathway.
Evaluate and organize current evidence on analgesic pharmacology with special focus on pharmacodynamics, efficacy, safety, and dosing of over 50 analgesics.
Utilise fundamental concepts of topical therapy, including skin anatomy (target layers), physiology (lipids, hydration, temperature, pH, metabolism, and microbiome), individual differences (age, ethnicity, and sensitivities), and formulation consideration (delivery systems, premade base concepts, penetration enhancers, among more).
Apply skills and knowledge in the form of case assessments and formula investigations for common pain or pain-related conditions.
---
FINANCIAL SUPPORT
This learning activity has received financial support from MEDISCA Inc. in the form of an educational grant.
---
COPYRIGHT
The activity workbook is copyright © 2017-2022 LP3 Network
Day 1
| | |
| --- | --- |
| 15 minutes | Welcome Announcements |
| 55 minutes | Section I: Reevaluating Pain Management |
| 30 minutes | Section II: Types of Pain |
| 15 minutes | Break |
| 30 minutes | Section III: Pain Pathways and Neural Systems |
| 30 minutes | Section IV: The Chronicity of Pain |
| 1 hour | Section V: Analgesic Pharmacology |
| 1 hour | Lunch |
| 2 hour | Section V: Analgesic Pharmacology |
| 15 minutes | Break |
| 1 hour 45 minutes | Section VI: Topical Therapy |
Day 2
| | |
| --- | --- |
| 30 minutes | Summation / Q & A |
| 1 hour 25 minutes | Case 1: Osteoarthritis |
| 1 hour | Case 2: Low Back Pain |
| 15 minutes | Break |
| 1 hour | Case 3: Surgical Pain |
| 1 hour | Lunch |
| 1 hour | Case 4: Anal Fissures |
| 1 hour | Case 5: Fibromyalgia |
| 15 minutes | Break |
| 1 hour | Case 6: Diabetic Neuropathy |
| 30 minutes | Summation |
Travel information
Venue information:
Rydges Darling Square (formerly The Radisson Sydney) 72 Liverpool Street, Sydney NSW
Rydges Darling Square is in the heart of the Sydney CBD within easy walking distance of Darling Harbour, restaurants, and shopping destinations like World Square, Queen Victoria Building and Pitt Street Mall. The hotel is a six-minute walk from the Town Hall train station and light rails for quick rides to Sydney Harbor attractions like the Sydney Opera House and Harbour Bridge, Botanical Gardens and Luna Park. Getting to and from Sydney Airport by car or public transportation typically takes between 20 to 35 minutes, depending on the terminal and traffic conditions.
From Sydney Airport
By Train: From Sydney Airport Domestic or International Station, take the T8 line to Museum. The station is about a six-minute walk from the hotel and the entire journey takes about 25 minutes.
By Car: From the airport, get on the M1 from Airport Drive and follow for eight kilometers towards the Cross City Tunnel (route has tolls). Continue in the Cross City Tunnel and exit left onto Bathurst Street. Turn right onto Sussex Street and follow for about 200 metres. The destination will be on the left. Please call hotel staff on arrival at +61 2 82688888 to assist with luggage.
The valet parking drop-off point is 352 Sussex Street, a public five-minute zone. If this zone happens to be full, please park your vehicle as close as possible and proceed to the hotel. Leave your luggage in the car. Please note that due to a cycleway being built at the front of the hotel, there is no drop-off point on Liverpool Street.
Email for discounted bookings: reservations_rydgesdarlingsquare@evt.com (please quote that you are attending the Medisca Seminar).
Rydges Darling Square (formerly The Radisson)
72 Liverpool St
Australia
Hotel Location:
RYDGES DARLING SQUARE (formerly the Radisson)
72 Liverpool St, Sydney
Australia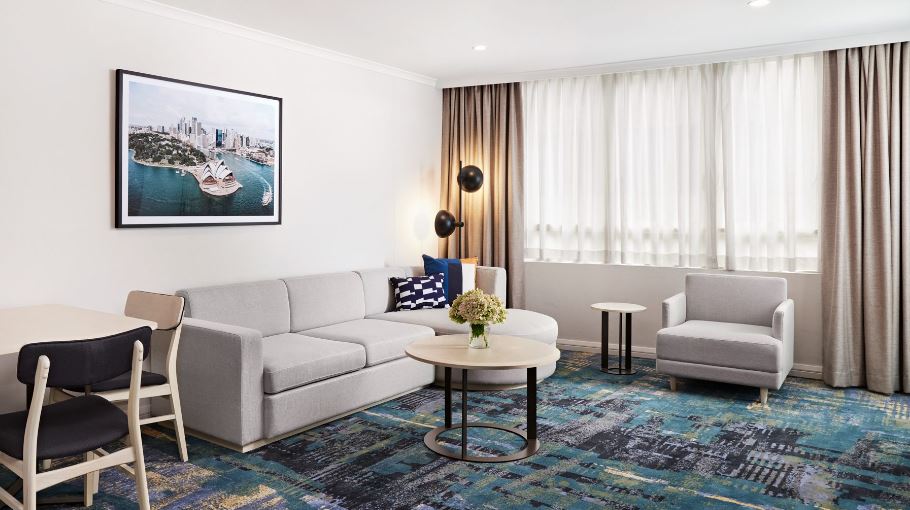 Ken Speidel, BS Pharm, PharmD, RPh, FIACP, FACA
World renowned pharmacotherapeutic expert in pain management, Former surveyor and accreditation expert for PCAB/ACHC, Fellow of APC and ACA, Serves on the Canadian Pharmacists Association (CPhA) Dermatology Review Panel, Skin care columnist for Pharmacy Practice & Business Magazine Retired Professor of Pharmacy Practice at the University of Findlay.
---
Lily Thomas, MD, MBBS (UNSW), RACGP
Integrative Medical Doctor practicing on the Sapphire Coast in NSW, Fellow of the Australasian College of Nutrition and Environmental Medicine (ACNEM), Former President of the Australian Integrative Medical Association (AIMA), Founding Editor of Advances in Integrative Medicine, Elsevier), Lectured at many renowned organisations, including AIMA, ACNEM, A5M, ALMA, AACMA, RACGP, among more.

A2208MED1
A2208MED2
This activity has been accredited for 23.75 hours of Group 1 CPD (or 23.75 CPD credits) suitable for inclusion in an individual pharmacist's CPD plan which can be converted to 23.75 hours of Group 2 CPD (or 47.5 CPD credits) upon successful completion of relevant assessment activities.
The 2016 Competency Standards addressed by this activity include 1.4, 1.5, 2.2, 3.1, 3.3, 3.4, 3.5, 3.6, 4.2
Domain 1: Professionalism and Ethics
Standard 1.4 Maintain and extend professional competence
Standard 1.5 Apply expertise in professional practice
Domain 2: Communication and collaboration
Standard 2.2 Collaborate with professional colleagues
Domain 3: Medicines management and patient care
Standard 3.1 Develop a patient centred, culturally responsive approach to medication management
Standard 3.3 Monitor and evaluate medication management
Standard 3.4 Compound medicines
Standard 3.5 Support Quality Use of Medicines
Standard 3.6 Promote health and wellbeing
Domain 4: Leadership and management
Standard 4.2 Manage professional contribution
CANCELLATION AND REFUND POLICY:
There are no refunds, returns or transfer upon purchase of the on-demand activity.
Cancellation and refund policy:
Cancellation and Refund Policy
In the event that MEDISCA Australia cancels a course, MEDISCA Australia's sole liability shall be course repayment. In no event shall MEDISCA Australia be responsible for any costs arising from such cancellation, including but not limited to travel and/or accommodation.In the event a Registrant cancels their enrollment in a CPD Activity, a written request must be sent to MEDISCA Australia requesting 'Cancellation without Transfer' to an alternate live CPD Activity event date. If cancellation occurs at greater than or equal to 31 days from live activity event date, then registrant will receive a 75% refund; 15-30 days a 50% refund; and less than or equal to 14 days no refund. MEDISCA Australia shall be excused from any delay caused by reason of any occurrence or contingency beyond its reasonable control (a "Force Majeure"), including but not limited to, acts of God, hurricane, earthquake, labour disputes, strikes, riots, war, and governmental requirements. The obligation to pay money to MEDISCA Australia in a timely manner is absolute and shall not be subject to this Force Majeure provision. In such event, MEDISCA Australia will not issue any refunds, only transfer to an alternate live activity event date.This cancellation and refund policy is specific to courses offered in Australia. To obtain information on the cancellation and refund policy for courses offered outside of Australia, please speak to a MEDISCA Australia representative or refer to your course-specific registration page.
Transfer Policy – Australia Courses Only
This transfer policy is only applicable to courses that are offered in Australia. Transfer policy is only in effect if requested greater than or equal to 14 days prior to the original live activity event date. Failure to submit "Transfer Request" at least 14 days prior to original live activity event date will default to "Cancellation and Refund Policy". Transfer policy can only apply one (1) time. Transfer to a new live event date must be within current calendar year. Failure to attend the new live activity event will lead to no refund and will no longer be transferable. Confirmation of new activity date is subject to the approval by MEDISCA Australia based on the number of available seats within the selected live activity event.