MEDISCA AUSTRALIA | Paediatric and Geriatric Compounding Laboratory Training | 13 Feb 2023

MEDISCA AUSTRALIA | Paediatric and Geriatric Compounding Laboratory Training |  13 February 2023
ACTIVITY DESCRIPTION
Both paediatric and geriatric patients present with similar concerns regarding medication intake, most notably, difficulty in swallowing a tablet or capsule, or the requirement for a lower dosage strength than is commercially available. Such a challenge places compounding in high demand as a means to achieve alternate dosage strengths and dosage forms in order to meet the unique needs of these patient populations. The most common dosage form prescribed to paediatric and geriatric patients are oral liquids because they circumvent the challenges of swallowing a tablet or capsule and allow for flexible dosing. Alternatively, child-friendly dosage forms, such as gummies, offers a unique avenue that the compounding pharmacist can take.

In this laboratory training, participants will be exposed to detailed procedures required to uphold exceptional compounding quality in the niche area of paediatric and geriatric therapy. With the implementation of innovative technologies and techniques, compounders will leave this course with the tools and knowledge needed to further their compounding practice.
FEATURED FORMULAS
Riboflavin 100 mg Oral Gummy Gels

Omeprazole 2 mg/mL Oral Liquid

Amlodipine Besylate 1 mg/mL Oral Liquid

Note: Formulas are subject to change.
Intended audience
Pharmacists, pharmacy technicians, and other compounding personnel.
DURATION: 4 HOURS
8:00pm - 12:00pm
*Please arrive 15 minutes prior to start time to complete Check-In.
Travel information
Venue information:
The training will take place at the MEDISCA Australia Facility.
MEDISCA Australia
Unit 7, 5-9 Ricketty St
Australia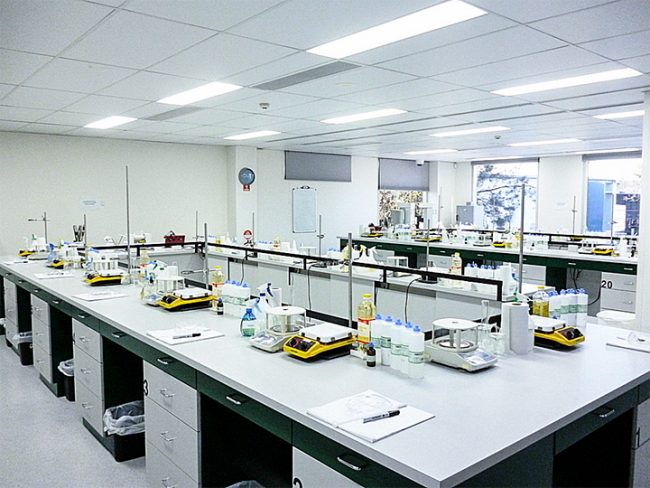 FACILITATORS
SARA MONFARED, BPharm, BSc(PCOL), Grad Dip(PCOL), MPS
Technical Support Services Pharmacist, MEDISCA Australia
Note: Facilitators are subject to change. 
Full attendance and the completion of a practical skill set competency assessment and activity evaluation are compulsory requirements to receive a certificate. 
Course may be applicable for Self-Directed Learning Credits.