MEDISCA Australia | Nutraceutical Compounding - Laboratory Training | 11 May 2021
MEDISCA AUSTRALIA
NUTRACEUTICAL COMPOUNDING - LABORATORY TRAINING

ACTIVITY DESCRIPTION
By offering patients personalised dietary supplement solutions tailored to their unique nutritional and physiological needs, your practice can access the emerging niche market of nutraceuticals. With more and more health-conscious patients, nutraceutical compounding provides a means to deliver natural ingredients. One clear benefit is that nutraceuticals can be compounded across a variety of dosage forms: topical creams and gels, oral liquids, rapid-dissolve tablets, oral disintegrating tablets, oral capsules, oral gummy gels, and effervescent formulations.
FEATURED FORMULAS
Pyridoxine Hydrochloride 5 mg Oral Rapid-Dissolve Tablets
Calcium Citrate 711 mg/7.5 mL, Magnesium Citrate 619 mg/7.5 mL Oral Effervescent Powder Blend for Reconstitution
Biotin 2 mg, CollaSil® OSA 150 mg Oral Capsules

Note: Formulas are subject to change. 
DURATION: 4 HOURS
Intended audience
Pharmacists, pharmacy technicians, and other compounding personnel 
| | |
| --- | --- |
| Registration and Sign-in: | 7:30am - 8:00am |
| Training: | 8:00am to 12:00pm |
Travel information
Venue information:

The training will take place at the MEDISCA Australia Facility.
MEDISCA Australia Facility
5-9 Ricketty St
Unit 7
Australia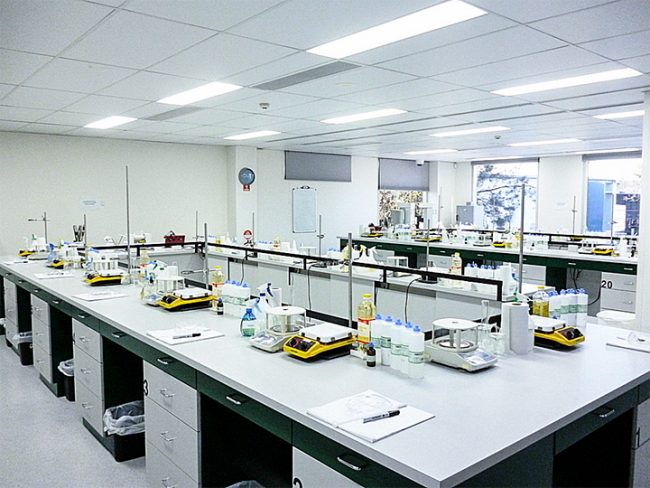 FACILITATORS
PATRICIA ULLMANN, B. Pharm
Training and Technical Services Manager, MEDISCA Australia.
REBECCA O'GRADY, BPharm, MPS GradCertPharmPrac
Technical Support Services Pharmacist, MEDISCA Australia
TAMMY NGUYEN, BPharm, MPS
Compounding Pharmacist, MEDISCA Australia.
Note: Facilitators are subject to change. 
Pharmacists: may be eligible for self-directed learning credits.
Upon successful completion of the training, MEDISCA Australia will issue a Certificate of Attainment (no credits).
CANCELLATION AND REFUND POLICY
In the event that MEDISCA Australia cancels a course, MEDISCA Australia's sole liability shall be course repayment. In no event shall MEDISCA Australia be responsible for any costs arising from such cancellation, including but not limited to travel and/or accommodation.In the event a Registrant cancels their enrollment in a CPD Activity, a written request must be sent to MEDISCA Australia requesting 'Cancellation without Transfer' to an alternate live CPD Activity event date. If cancellation occurs at greater than or equal to 31 days from live activity event date, then registrant will receive a 75% refund; 15-30 days a 50% refund; and less than or equal to 14 days no refund. MEDISCA Australia shall be excused from any delay caused by reason of any occurrence or contingency beyond its reasonable control (a "Force Majeure"), including but not limited to, acts of God, hurricane, earthquake, labour disputes, strikes, riots, war, and governmental requirements. The obligation to pay money to MEDISCA Australia in a timely manner is absolute and shall not be subject to this Force Majeure provision. In such event, MEDISCA Australia will not issue any refunds, only transfer to an alternate live activity event date.This cancellation and refund policy is specific to courses offered in Australia. To obtain information on the cancellation and refund policy for courses offered outside of Australia, please speak to a MEDISCA Australia representative or refer to your course-specific registration page.
---
TRANSFER POLICY – AUSTRALIA COURSES ONLY
This transfer policy is only applicable to courses that are offered in Australia. Transfer policy is only in effect if requested greater than or equal to 14 days prior to the original live activity event date. Failure to submit "Transfer Request" at least 14 days prior to original live activity event date will default to "Cancellation and Refund Policy". Transfer policy can only apply one (1) time. Transfer to a new live event date must be within current calendar year. Failure to attend the new live activity event will lead to no refund and will no longer be transferable. Confirmation of new activity date is subject to the approval by MEDISCA Australia based on the number of available seats within the selected live activity event.