MEDISCA Australia | Hormone Restoration Therapy - Compounding Laboratory Training | 27 NOV 2023

MEDISCA Australia | Hormone Restoration Therapy Compounding Laboratory Training
ACTIVITY DESCRIPTION
Unlike other biological systems, the endocrine system is particularly individualized with notable differences in hormonal set points that vary from person to person; what may be normal for one may be abnormal for another. Consequently, we see a high demand for personalised hormone restoration therapeutic options that are tailored to individual biological needs. This includes, but is not limited to, alterations in dosage strength, customised pharmaceutical combinations, and the use of dosage forms therapeutically beneficial to the niche area of hormone restoration, notably transdermal creams and gels, oral troches, and slow-release capsules.

In this laboratory course, participants will learn how to optimize the efficiency and quality of their compounded hormone preparations by practicing novel compounding techniques and implementing innovative technologies and equipment.
FEATURED FORMULAS
Estradiol 0.4 mg/mL, Estriol 0.6 mg/mL Topical Cream*

Liothyronine 20 µg Slow-Release Oral Capsules*

Progesterone 75 mg Oral Troches*

Note: Formulas are subject to change.

* Drugs that are found on the National Institute for Occupational Safety and Health (NIOSH) list of Antineoplastic and Other Hazardous Drugs in Healthcare Settings will be replaced by non-hazardous drugs. Proper hazardous drug handling techniques and the correct use of personal protective equipment will be covered.
Intended audience
Pharmacists, pharmacy technicians, and other compounding personnel.
DURATION: 4 HOURS
8:00am - 12:00pm
*Please arrive 15 minutes prior to start time to complete Check-In.
Travel information
Venue information:
The training will take place at the MEDISCA Australia Facility.
MEDISCA Australia
Unit 7, 5-9 Ricketty St, Mascot
Australia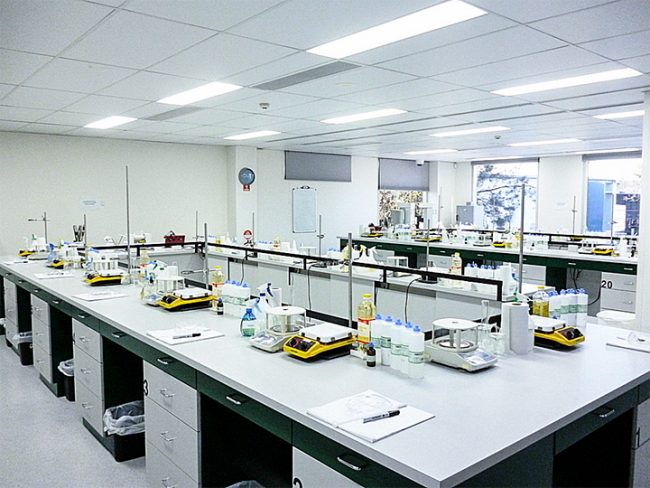 FACILITATORS
SARA MONFARED, BPharm, BSc(PCOL), Grad Dip(PCOL), MPS
Technical Support Services Pharmacist, MEDISCA Australia
CHRISTOPHER DAVEY, MChem
Compounding Services Representative, Medisca Australia
Note: Facilitators are subject to change. 

A2210MED2
This activity has been accredited for 4 hours of Group 1 CPD (or 4 CPD credits) suitable for inclusion in an individual pharmacist's CPD plan which can be converted to 4 hours of Group 2 CPD (or 8 CPD credits) upon successful completion of relevant assessment activities.
Pharmacist Competencies: 1.1, 1.2, 1.3, 1.4, 1.5, 3.1, 3.2, 3.4, 3.5
The 2016 Competency Standards addressed by this activity include
1.1
Uphold professionalism in practice
1.2
Observe and promote ethical standards
1.3
Practise within applicable legal framework
1.4
Maintain and extend professional practice
1.5
Apply expertise in professional practice
3.1
Develop a patient centred, culturally responsive approach to medication management
3.2
Implement the medication management strategy or plan
3.4
Compound medicines 
3.5
Support Quality Use of Medicines 
Cancellation and refund policy:
CANCELLATION AND REFUND POLICY
In the event that MEDISCA Australia cancels a course, MEDISCA Australia's sole liability shall be course repayment. In no event shall MEDISCA Australia be responsible for any costs arising from such cancellation, including but not limited to travel and/or accommodation.In the event a Registrant cancels their enrollment in a CPD Activity, a written request must be sent to MEDISCA Australia requesting 'Cancellation without Transfer' to an alternate live CPD Activity event date. If cancellation occurs at greater than or equal to 31 days from live activity event date, then registrant will receive a 75% refund; 15-30 days a 50% refund; and less than or equal to 14 days no refund. MEDISCA Australia shall be excused from any delay caused by reason of any occurrence or contingency beyond its reasonable control (a "Force Majeure"), including but not limited to, acts of God, hurricane, earthquake, labour disputes, strikes, riots, war, and governmental requirements. The obligation to pay money to MEDISCA Australia in a timely manner is absolute and shall not be subject to this Force Majeure provision. In such event, MEDISCA Australia will not issue any refunds, only transfer to an alternate live activity event date.This cancellation and refund policy is specific to courses offered in Australia. To obtain information on the cancellation and refund policy for courses offered outside of Australia, please speak to a MEDISCA Australia representative or refer to your course-specific registration page.
---
TRANSFER POLICY – AUSTRALIA COURSES ONLY
This transfer policy is only applicable to courses that are offered in Australia. Transfer policy is only in effect if requested greater than or equal to 14 days prior to the original live activity event date. Failure to submit "Transfer Request" at least 14 days prior to original live activity event date will default to "Cancellation and Refund Policy". Transfer policy can only apply one (1) time. Transfer to a new live event date must be within current calendar year. Failure to attend the new live activity event will lead to no refund and will no longer be transferable. Confirmation of new activity date is subject to the approval by MEDISCA Australia based on the number of available seats within the selected live activity event.