MEDISCA Australia | Functional & Personalised Hormone Restoration Therapy and Advanced Clinical Practice | 12-13 Nov 2022 (Auckland)
November 11, 2022

to

November 12, 2022
MEDISCA AUSTRALIA | FUNCTIONAL & PERSONALISED HORMONE RESTORATION THERAPY AND ADVANCED CLINICAL PRACTICE

This 1.5-day interactive seminar will explore hormonal systems and circumstances where personalised medicines for tailored hormone therapies may be considered. The activity will cover pharmacological therapies, nutritional supplementation and lifestyle modification, monitoring tools and strategies which will be further reinforced by investigation of documented case work. Clinical findings will be recorded in a formal manner for purposes of confidential communication, record keeping and statistical analysis. This interactive program will allow healthcare providers the unique opportunity to collaborate to produce patient-centered treatment regimens that take into consideration patient-specific needs and pharmaceutical compounding principles (e.g., dosage strength adjustment, alternate dosage form, unique drug combinations, etc.). Through group discussions, participants will further their competency and proficiency in hormone restoration therapy and develop the skills and knowledge needed to optimize therapeutic outcomes.
In this program, participants will gain an appreciation for the individuality of hormonal systems and the need for personalised medicine tailored to an individual's unique clinical profile. This course emphasizes a holistic and functional approach towards medicine that involves addressing the underlying cause of disease using systems-oriented concept and multimodal therapeutics. In doing so, participants will learn about the need for customised pharmacotherapeutics and nutraceutical adjuncts and how this can be achieved through compounding pharmacy. Specifically, participants will learn about the opportunities in compounding for hormone-related conditions, including perimenopause, menopause, andropause, male sexual dysfunctions, thyroid dysfunctions, and adrenal dysfunctions. Participants will learn how to uniquely design treatment regimens that include customised dosage strengths, dosage forms, delivery systems, and combinations. This program will allow healthcare providers and pharmacists with the unique opportunity to collaborate and produce a patient-centred treatment regimen that is tailored to the individual patient. Participants will be presented with clinical evidence on the benefits and risks of hormone restoration therapy and how it can be optimally applied. All course material will be put to practice through interactive case studies that involve assessing patient clinical profiles and devising appropriate and customised therapeutic solutions.
Intended audience
Physicians, pharmacists and nurse practitioners engaged in prescription hormone practice.
Learning Objectives
OVERALL LEARNING OBJECTIVES OF LIVE ACTIVITY
Analyse physiological and biochemical features of endocrine system dysfunctions.
Describe the hormone cascade, its neurobiological communication network, effects of exogenous and endogenous factors on the cascade, and impact on endocrine and neighbouring digestive and immune systems.
Investigate and evaluate therapeutic alternatives for specific classifications related to hormone therapy and imbalance; specifically construct formulations, which may be prescribed or used by a healthcare provider in the treatment of perimenopause, menopause, andropause, sexual dysfunction, thyroid dysfunction, and adrenal dysfunction.
Interpret, integrate, and evaluate comprehensive patient assessment chart data; including prior medical history, familial history, differential diagnoses, lifestyle behaviours, signs and symptoms, and laboratory test results.
Describe and design hormone-related medication options, adjunct pharmacotherapeutics, and nutraceutical treatments that are optimal and efficacious for the individual patient.
Recognize and evaluate the various routes of delivery, delivery systems, dosage, forms, and dispensing mechanisms used in hormone therapy, adjunct therapy, nutraceutical supplementation, and specific aspects of lifestyle management; and monitor patient responses through quantitative and qualitative systematic testing.
---
FINANCIAL SUPPORT:
This learning activity has received financial support from MEDISCA Inc. in the form of an educational grant.
---
COPYRIGHT:
The live activity workbook is copyright © 2012-2022 LP3 Network.
| | |
| --- | --- |
| DAY 1 | FUNCTIONAL AND PERSONALISED HORMONE RESTORATION THERAPY  |
| 8:00 AM | Welcome & Housekeeping |
| 8:15 AM | Introduction: Personalised Medicine - Compounding As A Means To This End |
| 8:30 AM | Section I: Hormones and Hormone System Functions |
| 9:15 AM | Section II: Evaluating the Risks of Female Hormone Restoration |
| 10:00 AM | Break |
| 10:15 AM | Section III: Premenstrual Syndrome, Perimenopause and Menopause (cont.)(Case Study 1) |
| 11:15 AM | Section III: Premenstrual Syndrome, Perimenopause and Menopause (cont.)(Case Study 2.1 & 2.2) |
| 11:45 AM | Lunch  |
| 12:30 PM | Section IV: Male Hypogonadism and Sexual Dysfunction(Case Study 3) |
| 2:00 PM | Section V: Adrenal Function and Dysfunction |
| 2:20 PM | Break |
| 2:35 PM | Section VI: Adjunct Nutraceutical Therapy |
| 3:45 PM | Section VII: Thyroid Function and Dysfunction (Case Study 4) |
| 5:00 PM  | End of Day 1 |
| | |
| --- | --- |
| DAY 2 | HRT ADVANCED CLINICAL PRACTICE |
| 8:30 AM | Introduction |
| 8:45 AM | CASE I: Estrogen Dominance |
| 9:05 AM | SPECIAL TOPIC: The Hormone Cascade |
| 9:10 AM | SPECIAL TOPIC: Estrogen Metabolism and Breast Cancer |
| 9:35 AM | CASE II: Breast Cancer  |
| 9:45 AM | SPECIAL TOPIC: Methylation |
| 10:10 AM | CASE II: Breast Cancer (Continued)* |
| 10:30 AM | Break |
| 10:45 AM | SPECIAL TOPIC: HORMONAL INFLUENCE ON ANXIETY |
| 11:00 AM | CASE III: Anxiety* |
| 11:20 AM | CASE IV: Older Menopause* |
| 11:40 AM | Lunch |
| 12:25 PM | SPECIAL TOPIC: Adverse Food Reactions |
| 12:40 PM | CASE V: The Gut* |
| 1:05 PM | SPECIAL TOPIC: The Gut-Brain Connection |
| 1:30 PM | CASE V: The Gut (Continued)* |
| 1:55 PM | CASE VI: Cortisol Problem and Food Allergies* |
| 2:25 PM | CASE VII: Male Case* |
| 2:50 PM | CASE VIII: End Stage Adrenal* |
| 3:15 PM | End of Day 2 |
| Time Dependent | Extra Cases |
Sudima Auckland Airport
18 Airpark Drive
New Zealand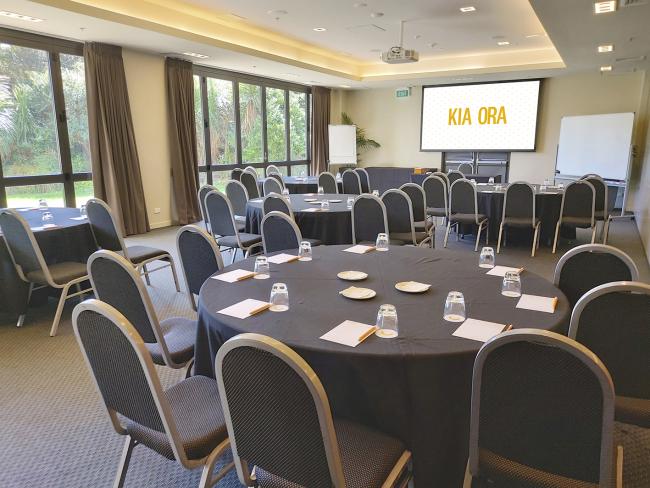 TARA D. SCOTT, MD, FACOG, FAAFM, ABOIM, NCMP
Facilitator, LP3 Network; Fellow of American College of OB/GYN; Advanced Fellow and certified in Anti-aging, Regenerative, and Functional Medicine; Board Certified, American Board of Integrative Medicine, Certified Menopause Practitioner, North American Menopause Society; Clinical Associate Professor of OB/GYN, Northeast Ohio Medical University; Chief Medical Officer, Revitalize Medical Group; Medical Director of Integrative Medicine, Summa Health Systems 

Disclosure: None
Dr. Tara Scott graduated from Northeast Ohio University College of Medicine and completed her residency with Summa Health Systems at Akron City Hospital in Ohio. She recently retired from OB/GYN after almost 20 years to focus on functional and integrative medicine. She is a Clinical Associate Professor at Northeast Ohio Medical University, where she teaches residents and is involved in clinical research.
Dr. Scott is a certified menopause practitioner with the North American Menopause Society and a fellow of the American College of Obstetrics and Gynecology. She first became involved with hormone and integrative medicine while practicing as an OB/GYN. Her empathy for patients experiencing hormone-related issues led her to become trained as an advanced fellow and certified by the American Academy of Anti-Aging Medicine. The evidence-based practices she employed helped many patients conquer chronic wellness issues.  She then started Revitalize Medical Group, where she serves as the Chief Medical Officer. In 2016, she obtained an additional board certification in Integrative Medicine. Recently, Dr. Scott was appointed as Medical Director for Summa Health in Akron, Ohio, where she will develop and run an Integrative Medicine program. Dr. Scott is passionate about educating the medical community on the advances in evidence-based hormone therapy. She lectures around the community to raise awareness about wellness and hormone balance.
KEN SPEIDEL, BS Pharm, PharmD, RPh, FIACP, FACA
Facilitator, LP3 Network; Vice President, Compounding Compliance, Gates Healthcare Associates; Surveyor and Accreditation Expert, Accreditation Commission for Health Care (ACHC/PCAB); Fellow, International Academy of Compounding Pharmacists (IACP); Fellow, American College of Apothecaries (ACA); Professor of Pharmacy Practice (retired), University of Findlay

Disclosure: Surveyor, Accreditation Commission for Health Care (ACHC/PCAB); Consultant, Gates Healthcare Associates.
Dr. Ken Speidel is recognized for his broad experience in pharmacy practice and education, including his national recognition as a pharmacotherapeutic specialist in endocrinology and pain management.  In addition, Dr. Speidel provides expert training in sterile and non-sterile compounding processes in the acute care, community, outpatient, and 503A/503B practice sectors.  He has been instrumental in the development of national standards for pharmacy compounding practices and provides consulting services to many organizations, including boards of pharmacy as well as hospitals and health systems in the United States and abroad.
In addition to his worldwide consulting and educational work, Dr. Speidel is a retired Professor of Pharmacy Practice from the University of Findlay. He has also assisted in the development and facilitation of many nationally recognized educational programs, approved by the Accreditation Council for Pharmacy Education (ACPE). Moreover, Dr. Speidel was an advisor for the development of the Pharmacy Compounding Accreditation Board (PCAB) and remains a surveyor and accreditation expert for PCAB/ACHC (Accreditation Commission for Health Care). Dr. Speidel has served as multi-term president of the National Home Infusion Association (NHIA) as well as president of the Hospice of Portage, a large hospice program in the United States.
Dr. Speidel received a Bachelor of Science and Doctor of Pharmacy from Ohio Northern University and has completed postdoctoral training in nutritional support and functional medicine. He has been awarded Fellowship status with the International Academy of Compounding Pharmacists (IACP) as well as the American College of Apothecaries (ACA).
The Functional & Personalised Hormone Restoration Therapy and Advanced Clinical Practice Seminar activity has been endorsed by The Royal New Zealand College of General Practitioners (RNZCGP) and has been approved for up to 13 CME credits for Continuing Professional Development (CPD) purposes.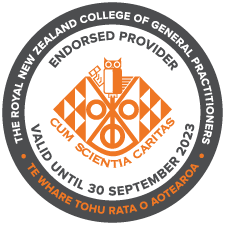 CANCELLATION AND REFUND POLICY
In the event that MEDISCA Australia cancels a course, MEDISCA Australia's sole liability shall be course repayment. In no event shall MEDISCA Australia be responsible for any costs arising from such cancellation, including but not limited to travel and/or accommodation.In the event a Registrant cancels their enrollment in a CPD Activity, a written request must be sent to MEDISCA Australia requesting 'Cancellation without Transfer' to an alternate live CPD Activity event date. If cancellation occurs at greater than or equal to 31 days from live activity event date, then registrant will receive a 75% refund; 15-30 days a 50% refund; and less than or equal to 14 days no refund. MEDISCA Australia shall be excused from any delay caused by reason of any occurrence or contingency beyond its reasonable control (a "Force Majeure"), including but not limited to, acts of God, hurricane, earthquake, labour disputes, strikes, riots, war, and governmental requirements. The obligation to pay money to MEDISCA Australia in a timely manner is absolute and shall not be subject to this Force Majeure provision. In such event, MEDISCA Australia will not issue any refunds, only transfer to an alternate live activity event date.This cancellation and refund policy is specific to courses offered in Australia. To obtain information on the cancellation and refund policy for courses offered outside of Australia, please speak to a MEDISCA Australia representative or refer to your course-specific registration page.
TRANSFER POLICY - AUSTRALIA COURSES ONLY
This transfer policy is only applicable to courses that are offered in Australia. Transfer policy is only in effect if requested greater than or equal to 14 days prior to the original live activity event date. Failure to submit "Transfer Request" at least 14 days prior to original live activity event date will default to "Cancellation and Refund Policy". Transfer policy can only apply one (1) time. Transfer to a new live event date must be within current calendar year. Failure to attend the new live activity event will lead to no refund and will no longer be transferable. Confirmation of new activity date is subject to the approval by MEDISCA Australia based on the number of available seats within the selected live activity event.