MEDISCA Australia | Functional and Personalised Hormone Restoration Therapy: Advanced Clinical Practice | 18 Nov 2022 (BRISBANE)
MEDISCA Australia | Functional and Personalised Hormone Restoration Therapy: Advanced Clinical Practice | 18 Nov 2022 (BRISBANE)

Extending on fundamental concepts taught in LP3 Network's two-day seminar, "Functional and Personalized Hormone Restoration Therapy," this course aims to delve even further into the clinical application and practice of personalised hormone restoration therapy. In this clinically based course, participants will be presented eight case studies that cover complex and unique hormone-related conditions and abnormalities, including:
Estrogen metabolism issues
End-stage adrenal dysfunction
Gastrointestinal dysfunctions
Menopause
Anxiety
Food allergies
Estrogen dominance
Male hormone imbalance
For each case, participants will be asked to work through comprehensive patient data including detailed symptom assessments, patient and family history, current and past interventions, hormone evaluations, methylation profiles, genetic testing, allergy panels, nutritional evaluations, and gastrointestinal profiles among more. Patient data will also be presented over a timeline with repeat follow-ups, establishing a thorough and complete assessment of the case at hand. Participants will be encouraged to take an integrative and functional approach by addressing the underlying cause of the hormonal abnormality. In doing so, participants will gain a strong appreciation of the need for personalization in hormone restoration and will learn how to appropriately prescribe and/or develop customised therapeutics.
With Dr. Tara D. Scott, MD, FACOG, FAAFM, ABOIM, NCMP as facilitator and subject-matter expert, participants will gain unparalleled expert advice in the niche field of personalised hormone restoration therapy. By having attended LP3 Network's two-day prerequisite seminar, participants will already possess the foundational knowledge and tools required to work through these cases, allowing for nearly exclusive time spent on practical case assessments. This interactive program will provide healthcare practitioners with the unique opportunity to collaborate and produce patient-centered treatment regimens that take into consideration patient-specific needs and pharmaceutical compounding principles (e.g., dosage strength adjustment, alternate dosage form, unique drug combinations, etc.). Through group discussions, participants will further their competency and proficiency in hormone restoration therapy and develop the skills and knowledge needed to optimize therapeutic outcome
Intended audience
Physicians*
Naturopathic Doctors*
Pharmacists*
*Attendees are required to have completed LP3 Network's two-day seminar, "Functional and Personalized Hormone Restoration Therapy." This advanced course is intended to expand practical skills in clinical hormone restoration therapy by building upon foundational knowledge taught in the two-day prerequisite course.
WELCOMED AUDIENCE
Learning Objectives
Apply a functional and systems-oriented approach to assess causation of hormone abnormalities.
Interpret comprehensive patient data including symptom reviews, medical history, past and current interventions, patient monitoring and follow-ups, and biological assays (e.g., hormone evaluations, methylation and genetic profiles, nutritional evaluations, and gastrointestinal assays, among others) to appropriately diagnose and evaluate the root cause of the hormone condition.
Utilize and apply fundamental concepts in endocrine physiology and pathology.
Evaluate patient cases that include complex hormone-related abnormalities, including estrogen metabolism issues, end-stage adrenal dysfunctions, gastrointestinal dysfunctions, menopause, anxiety, food allergies, and male hormone imbalances.
Formulate personalised hormone treatment regimens tailored to patient-specific needs.
Integrate principles of pharmaceutical compounding to optimize and customise pharmacotherapy.
---
FINANCIAL SUPPORT
This learning activity has received financial support from MEDISCA Inc. in the form of an educational grant.
---
COPYRIGHT
The live activity workbook is copyright © 2012 LP3 Network.
Wednesday 9th November 
8am - 5pm
*Morning and lunch breaks will be provided 
View Brisbane
Cnr Kingsford Smith Drive & Hunt Street
Australia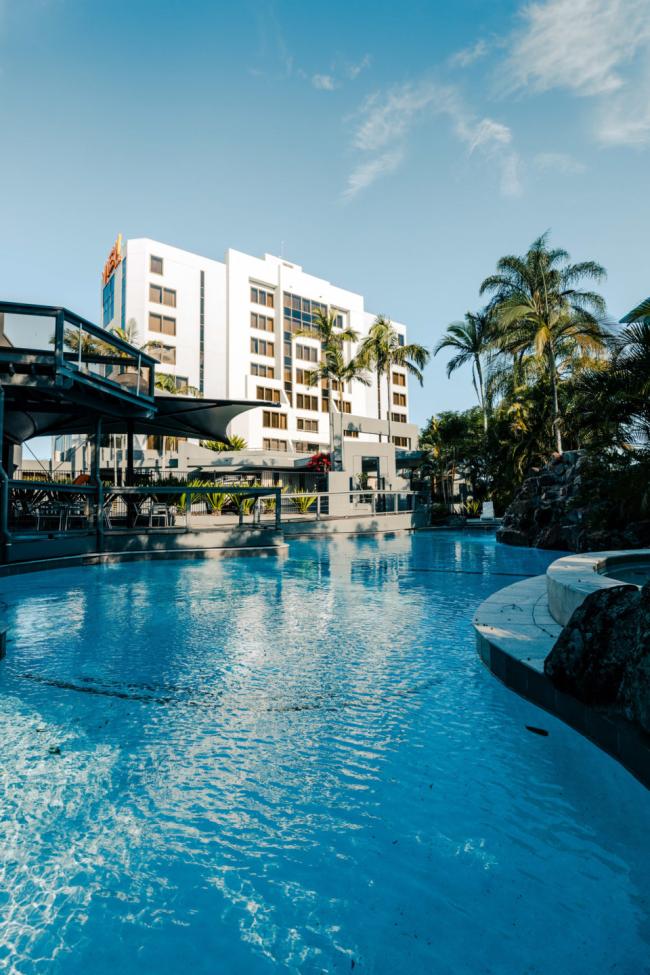 TARA D. SCOTT, MD, FACOG, FAAFM, ABOIM, NCMP
Facilitator, LP3 Network; Fellow of American College of OB/GYN; Advanced Fellow and certified in Anti-aging, Regenerative, and Functional Medicine; Board Certified, American Board of Integrative Medicine, Certified Menopause Practitioner, North American Menopause Society; Clinical Associate Professor of OB/GYN, Northeast Ohio Medical University; Chief Medical Officer, Revitalize Medical Group; Medical Director of Integrative Medicine, Summa Health Systems 

Disclosure: None
Dr. Tara Scott graduated from Northeast Ohio University College of Medicine and completed her residency with Summa Health Systems at Akron City Hospital in Ohio. She recently retired from OB/GYN after almost 20 years to focus on functional and integrative medicine. She is a Clinical Associate Professor at Northeast Ohio Medical University, where she teaches residents and is involved in clinical research.
Dr. Scott is a certified menopause practitioner with the North American Menopause Society and a fellow of the American College of Obstetrics and Gynecology. She first became involved with hormone and integrative medicine while practicing as an OB/GYN. Her empathy for patients experiencing hormone-related issues led her to become trained as an advanced fellow and certified by the American Academy of Anti-Aging Medicine. The evidence-based practices she employed helped many patients conquer chronic wellness issues.  She then started Revitalize Medical Group, where she serves as the Chief Medical Officer. In 2016, she obtained an additional board certification in Integrative Medicine. Recently, Dr. Scott was appointed as Medical Director for Summa Health in Akron, Ohio, where she will develop and run an Integrative Medicine program. Dr. Scott is passionate about educating the medical community on the advances in evidence-based hormone therapy. She lectures around the community to raise awareness about wellness and hormone balance.
---
Editors
SHANNON BELLEVUE, BSc, MSc
Medical Editor Team Lead
Disclosure: None

 
CANCELLATION AND REFUND POLICY
In the event that MEDISCA Australia cancels a course, MEDISCA Australia's sole liability shall be course repayment. In no event shall MEDISCA Australia be responsible for any costs arising from such cancellation, including but not limited to travel and/or accommodation.In the event a Registrant cancels their enrollment in a CPD Activity, a written request must be sent to MEDISCA Australia requesting 'Cancellation without Transfer' to an alternate live CPD Activity event date. If cancellation occurs at greater than or equal to 31 days from live activity event date, then registrant will receive a 75% refund; 15-30 days a 50% refund; and less than or equal to 14 days no refund. MEDISCA Australia shall be excused from any delay caused by reason of any occurrence or contingency beyond its reasonable control (a "Force Majeure"), including but not limited to, acts of God, hurricane, earthquake, labour disputes, strikes, riots, war, and governmental requirements. The obligation to pay money to MEDISCA Australia in a timely manner is absolute and shall not be subject to this Force Majeure provision. In such event, MEDISCA Australia will not issue any refunds, only transfer to an alternate live activity event date.This cancellation and refund policy is specific to courses offered in Australia. To obtain information on the cancellation and refund policy for courses offered outside of Australia, please speak to a MEDISCA Australia representative or refer to your course-specific registration page.
TRANSFER POLICY - AUSTRALIA COURSES ONLY
This transfer policy is only applicable to courses that are offered in Australia. Transfer policy is only in effect if requested greater than or equal to 14 days prior to the original live activity event date. Failure to submit "Transfer Request" at least 14 days prior to original live activity event date will default to "Cancellation and Refund Policy". Transfer policy can only apply one (1) time. Transfer to a new live event date must be within current calendar year. Failure to attend the new live activity event will lead to no refund and will no longer be transferable. Confirmation of new activity date is subject to the approval by MEDISCA Australia based on the number of available seats within the selected live activity event.