Aventura, FL – June 3-4, 2023 | Curso Internacional de Manipulação de Preparações Estéreis em Farmácia
June 3, 2023

to

June 4, 2023
Intended audience
Pharmacists, pharmacy technicians, pharmacy managers, and quality assurance & control officers looking for hands-on, practical training in sterile compounding.
---
Travel information
Venue information:

The training will take place at our state-of-the-art Learning Center.
Driving/Parking Instructions: If you are planning to drive in directly to the facility, please use the map/directions link provided above, under "Training location". Limited free parking is available at our training facility* and the preferred hotel accommodation, which is conveniently located a few steps from the facility.
*Please note, in order to park at our training facility you will need to get a ticket from the machine by the parking garage gate (you can also press the intercom button at the parking garage gate and mention that you are attending a training with LP3 Network); easiest access to the facility (Suite 300) is through the parking garage on the 4th floor.
LP3 Network Facility
21550 Biscayne Blvd
Suite 300
United States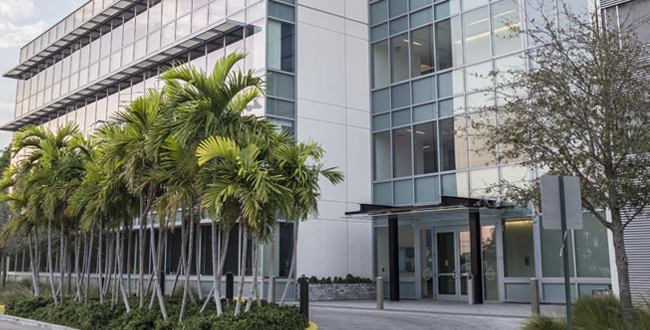 Hotel information:

The preferred hotel accommodation is the Serena Hotel
For reservations, please call 305-918-8984 or to book online, click here.
†Payment for hotel accommodations is at the expense of the activity participant. Rates are based on standard room accommodations and subject to change, availability, and tax, currently at 13%.  Should the preferred rate not be available, the best available house rate will prevail.
Hotel Location:
Serena Hotel
2820 NE 214 St
United States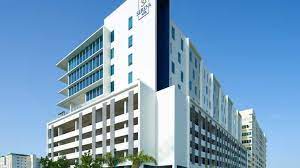 CANCELLATION AND REFUND POLICY
In the event that LP3 Network cancels a course, LP3 Network's sole liability shall be course repayment. In no event shall LP3 Network be responsible for any costs related to travel and/or accommodation. A written request must be sent to LP3 Network Inc. requesting 'Cancellation without Transfer' to an alternate live activity event date. If cancellation occurs at greater than or equal to 31 days from live activity event date, then registrant will receive a 75% refund; 15-30 days a 50% refund; and less than or equal to 14 days no refund. There are no refunds, returns, or transfer requests upon purchase of a home study, digital work book, webinar, and eLearning modules. LP3 NETWORK INC. shall be excused from any delay caused by reason of any occurrence or contingency beyond its reasonable control (a "Force Majeure"), including but not limited to, acts of God, hurricane, earthquake, labour disputes, strikes, riots, war, and governmental requirements. The obligation to pay money to LP3 NETWORK INC. in a timely manner is absolute and shall not be subject to this Force Majeure provision. In such event, LP3 NETWORK INC. will not issue any refunds, only transfer to an alternate live activity event date.
---
TRANSFER POLICY
The transfer policy is only in effect if requested greater than or equal to 14 days prior to the original live activity date. Failure to submit the "Transfer Request" at least 14 days prior to the original live activity date will default to the "Cancellation and Refund Policy". The transfer policy can only be applied one (1) time. Transfer to a new live activity date must be within the current calendar year. Failure to attend the new live activity will result in no refund and will no longer be transferable. Confirmation of the new activity date is subject to approval by LP3 Network based on the number of available seats within the selected live activity. There are no refunds, returns, or transfers upon purchase of the home study.