Sneak Peek – Introduction to the 3 Ps with Mark BonDurant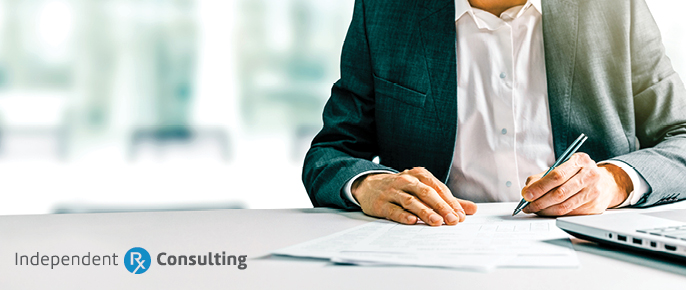 BROUGHT TO YOU BY INDEPENDENT RX CONSULTING IN PARTNERSHIP WITH LP3 NETWORK
The Business of Pharmacy Program
Part of providing the highest quality of care to your patients involves operating your pharmacy as an efficient, profitable, and adaptable business. The business side of pharmacy, however, is often inadequately implemented due to insufficient course coverage and lower priority given in pharmacy degree programs, making business management a key unmet need among today's pharmacists. The Business of Pharmacy program aims to transform participants from a pharmacist to that of a successful pharmacy business owner. Hosted by 3 leading experts in the field of business pharmacy, this online program will help set participants up for success through dynamic narration accompanied with virtual presentation notes and deep dives into real-life business examples and 14 case scenarios.
SEE FOR YOURSELF – SNEAK PEEK AVAILABLE NOW
Click on the "REGISTER / TAKE COURSE" tab, log in with your LP3 Network account and then hit "TAKE COURSE" to access a free preview featuring Mark BonDurant, IRx Consulting's Chief Consultant, where he provides a great overview of the Business of Pharmacy and introduces you to "The Three Ps"
Don't have an LP3 Network account? You can create one for FREE here.
---
Hardware/software requirements
Desktop Browsers

Google Chrome, Apple Safari, Mozilla Firefox, Internet Explorer 11, Microsoft Edge, and Opera
Mobile
Apple iPhones and iPads iOS 6+, Android phones and tablets 4.1+

Internet connection

Viewing videos at 360p requires 1.0 Megabit per second (Mbps)
Viewing videos at 480p (SD quality) requires 3.0 Mbps 
Viewing videos at 720p (HD quality) requires 5.0 Mbps

Hardware

Earbuds/headphones or built-in/external speakers
---
Ready to purchase?
Click here to head back to the main page.