An Introduction to Customized Analgesic Medications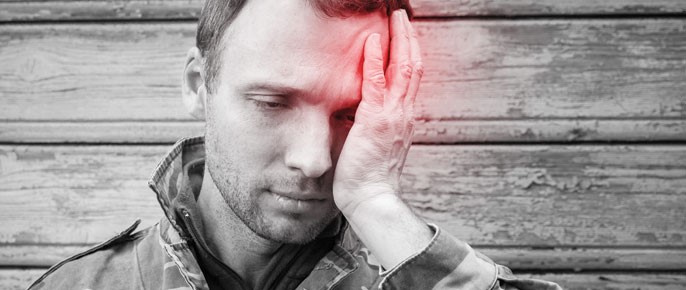 A Pre-conference Activity at the 2018 AMSUS Annual Meeting
Chronic pain is the leading reason patients seek healthcare, affecting more Americans than diabetes, heart disease, and cancer combined. Unfortunately, among those suffering, many remain inadequately treated and/or subjected to the adverse side effects of current therapeutics. Some of the most noteworthy challenges in pain management include improper patient assessment; incomplete understanding of pain pathology and origin; lacking insight on how to appropriately target analgesia; inadequate available therapeutic options; and adverse reactions associated with first-line commercial products, namely systemic side effects, addiction, and patient non-compliance. Alternative therapeutic options that better target the affected site to optimize therapeutic efficacy, while reducing adverse effects are warranted.
In this program, participants will become well-rehearsed with the challenges in pain management and the insufficiency of current strategies. In order to gain insight on alternative options and opportunities for customization, participants will first review the pathophysiology of pain and the mechanisms of action for various analgesic medications. In doing so, participants will gain a thorough understanding on how to effectively target analgesic therapy. This knowledge will then be put to practice in the form of case study assessments that review comprehensive patient data and charts that cover complex pain-related conditions, including: 
Nociceptive Pain
Inflammatory Pain
Neuropathic Pain
Functional Pain
Mixed Pain
Participants will be encouraged to critically and creatively develop customized solutions that take into consideration selecting appropriate delivery systems and dosage forms, optimizing pharmaceutical combinations for efficacious pain management, excluding inactive ingredients that are not well tolerated by the patient, among much more. This interactive program will provide pharmacists, technicians, and other healthcare professionals with the unique opportunity to collaborate to produce patient-centered and efficacious treatment regimens for pain. Through didactic teachings, group discussions, and case assessments, participants will further their competency and proficiency in analgesic therapy and develop the skills and knowledge needed to optimize therapeutic outcome.
Intended audience
Pharmacists
Pharmacy Technicians
Physicians
Physician Assistants
Nurses
Nurse Practitioners
Learning Objectives
Examine the challenges associated with current first-line treatments for pain, including improper or ineffective dosage strength and form, presence of irritating inactive ingredients, adverse side effects, tolerance, and addiction.
Evaluate the need for personalized and alternative pharmacotherapeutic options for pain management.
Identify and develop novel targeting approaches to physiological and pathophysiological pain pathways, including the treatment of nociception, neuropathy, neuromas, centralization, sensitization, consequences of vascular deprivation, neural budding, and plasticity among more.
Assess the benefits and challenges of various routes of administration, delivery systems, dosage forms, and dispensing mechanisms used in analgesic therapy.
Applying principles of targeted analgesic therapy, develop personalized and alternative treatment regimens for complex pain conditions, including piriformis syndrome, headaches, laser scar removal, phantom limb pain, and addiction.
Review comprehensive patient assessment chart data, including prior medical history, familial history, differential diagnoses, lifestyle behaviors, signs and symptoms, laboratory test results, analgesic-related medication, and adjunct pharmacotherapeutic and supplementation treatments.
---
FINANCIAL SUPPORT
This learning activity has received financial support from MEDISCA Inc. in the form of an educational grant.
---
COPYRIGHT
The activity is copyright © 2018 LP3 Network.
Gaylord National Resort & Convention Center
201 Waterfront Street
Conference Room: TBD
National Harbor
,
MD
20745
United States
| | |
| --- | --- |
| JEFFERY A. JOHNSON, BS Pharm, PharmD, MBA, RPh, ND | |
Dr. Jeffery A. Johnson is a 30-year veteran of the U.S. Armed Forces, having gained extensive experience in a wide array of pharmaceutical care provision, both from military treatment facilities as well as his early work within community-based and hospital-based ambulatory care. His love for pharmaceutical compounding (both sterile and non-sterile processes) began during his tenure as an undergrad. His most recent adventures in compounding have been focused upon reviving the appropriate and proper application of well-documented, specialty compounding practices within the area of operations (both hard-structure as well as field-environment techniques for military treatment facilities).

Dr. Johnson received his Bachelor of Science in Pharmacy from Purdue University's School of Pharmacy and Pharmaceutical Sciences (1978). He then earned his Doctorate of Pharmacy from the University of Kansas, School of Pharmacy (2003). Between his BS Pharm and PharmD programs, Dr. Johnson also picked up a PhD in Naturology/Herbal Medicine (1998), becoming a Board Certified Naturopathic doctor (2008). He also bolstered his business savvy by earning an MBA (1995). Throughout his 38-year career as a pharmaceutical care provider, he has continued to strive to hone his compounding skills to a fine edge.
| | |
| --- | --- |
| BRETT DINES, BS Pharm, MBA, RPh | |
Mr. Dines is a Registered Pharmacist having served in progressive executive leadership positions at two fortune 50 organizations. He has developed and deployed strategic and tactical initiatives in compounding, pharmaceutical supply chain, specialty pharmaceutical, 340B, and orphan drug development in the US market.
Mr. Dines currently is a consultant and subject matter expert in the area(s) of healthcare strategy, technical, regulatory, and commercial development of 340B and orphan drug product(s) serving as an independent consultant to various Healthcare Systems and Fortune 500 organizations.
Mr. Dines earned a Bachelor's in Pharmacy from Purdue University and has a MBA from DePaul University's Kellstadt Graduate School of Administration. Currently, Mr. Dines is a Adjunct Faculty Member Skaggs School of Pharmacy and Pharmaceutical Sciences University of Colorado Anschutz Medical Campus.
Mr. Dines actively participates in the evaluation, investment, and strategy formation of start-ups pursuing translational or disruptive technologies in the life sciences.
PHARMACISTS & PHARMACY TECHNICIANS
This activity is eligible for ACPE credits. See final activity announcement for specific details.
PHYSICIANS
This activity is eligible for ACCME AMA PRA Category 1 CreditTM. See final activity announcement for specific details.
PHYSICIAN ASSISTANTS
This activity is eligible for ACCME credits. See final activity announcement for specific details.
NURSE PRACTITIONERS
This activity is eligible for AANP credits. See final activity announcement for specific details.
NURSES
This activity is eligible for ANCC credits. See final activity announcement for specific details.