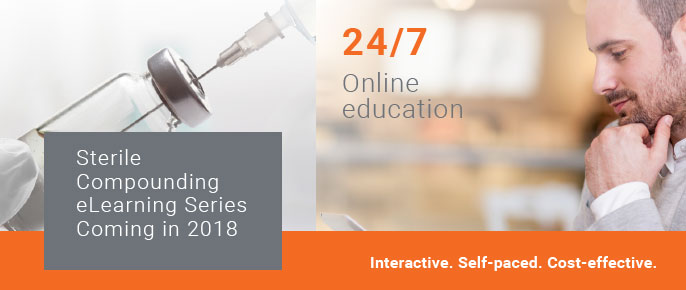 LP3 Network is proud to announce the upcoming launch of a sterile compounding eLearning series for pharmacists and technicians in hospitals and pharmacy settings who are compounding low-, medium-, and high-risk preparations. Covering all fundamental aspects of sterile compounding from aseptic techniques to hazardous drug handling and facility management, these courses will provide you with the resources required to uphold excellence in pharmaceutical compounding.
These highly anticipated courses can be completed 24/7 though our online educational platform using your tablet or desktop computer and will allow you to learn at your own pace from any location.
featured topics
Compounding fundamentals
Cleaning & disinfection
Garbing & doffing
Aseptic techniques for low-, medium-, and high-risk compounding
Quality control
Primary & secondary engineering controls
Facility management
Environmental sampling
Hazardous drug handling
Specialized equipment and devices
Contact us

today for more information!